Contains the keyword opinion
WATER | Clean Water | TakePart Social Action Network: Important Issues, Activism, Environmental, Human Rights, Political News
, , TakePart Social Action Network, (2010)
"TakePart.com is an independent online community that connects its members directly to the issues that inspire them to engage, contribute and take action. Our team of editors, writers, and researchers curate and deliver actions in context with in-depth primers to the social, environmental, political and cultural issues of our day.
Our growing global community includes citizens, activists, and large and small non-profits. We invite local and community groups to interact, explore issues, share resources, develop campaigns and use our platform to promote the causes they care most about."
West Virginia Surface Owners' Rights Organization (WVSORO)
, , West Virginia Surface Owners' Rights Organization (WVSORO), (2010)

Dave McMahon is a lawyer who wrote the West Virginia Surface Owner's Guide to Oil and Gas.
According to this website, he will respond to an e-mail, or spend 5 minutes or so with anyone who calls on the phone with a question about their individual problem, and perhaps refer them on to a private lawyer for representation.  See an example Gas Lease Checklist here.
Includes high-resolution image of a frack site. Permission to use may be obtained from WVSORO.
Western Organization of Resource Councils (WORC)
, , Western Organization of Resource Councils (WORC), (2010)

WORC is a regional network of seven grassroots community organizations that include 10,000 members and 45 local chapters. WORC helps its member groups succeed by providing training and coordinating issue work.
Our Member Organizations are:

WORC's mission is to advance the vision of a democratic, sustainable, and just society through community action. WORC is committed to building sustainable environmental and economic communities that balance economic growth with the health of people and stewardship of their land, water, and air resources.
See: Group: Survey shows ill health in Wyoming 'fracking' zone
Powder River Basin Resource Council and EARTHWORKS release a survey showing residents report respiratory problems from gas drilling. (Casper Star-Tribune, August 19, 2010)
WolfeNotes | On the Threshold of a Fracking Nightmare
, , WolfeNotes.com, (2010)

New Jersey based blog, featuring excellent coverage of the September 2010 EPA public meeting in Binghamton, New York with photos, comments, and links.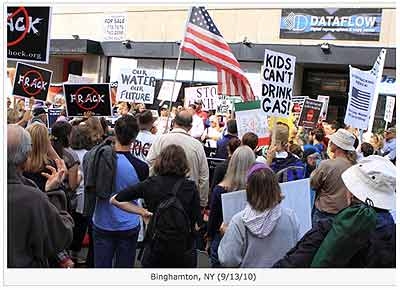 Mr. Wolfe knows when environmental officials are telling the truth. He is not about to give up his environmental activist's passion to correct our regulatory agencies and politicians.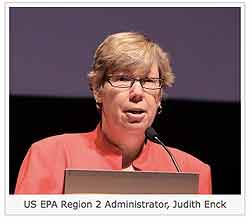 Judith Enck
In 1994, Mr Wolfe became a whistleblower when he disclosed a memoranda between Governor Whitman and the NJDEP Commissioner. The Whitman memo sought to downplay the public health significance of scientific research by the Philadelphia Academy of Natural Sciences that found high levels - statewide - of mercury in freshwater fish.
Whitman made false and misleading remarks to the press regarding mercury risks. Wolfe then learned that these were not inadveted errors, but were designed as a strategy to suppress, distort, fail-to-warn the public, and avoid aggressively responding to scientific research documenting high levels of mercury in NJ freshwater fish. As a result of this unauthorized disclosure, Wolfe was forced out of the Agency and later formed NJ PEER to protect consientious public employees.
In 2002, Governor McGreevey's NJDEP Commissioner Bradley M. Campbell invited Wolfe to rejoin DEP and serve as the "conscience of the Agency".
Mr. Wolfe has a Bachelor's degree in Environmental Science and Public Policy from SUNY Binghamton (1983) and attended Cornell University's Graduate School of City and Regional Planning (1983-1985).
Bill Wolfe. Nov. 22, 2010. "State Officials Block Open Testimony of DEP Nuclear Whistleblower"
DEP's Chief Nuclear Engineer removed and "put in a broom closet" for disclosing safety risks at the oldest US nuclear power plant.
NJ State officials blocked the open testimony of nuclear whistleblower Dennis Zannoni at a Friday State House hearing.
About Bill Wolfe: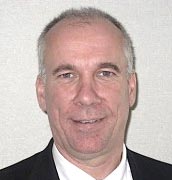 With Sierra Club, I worked with volunteers to kill the $240 million Mercer County garbage incinerator, block the Trenton/Hopewell sewer line; led the public campaign and authored the 1996 ballot question to amend the NJ Constitution to dedicate 4% of Corporate Business Tax proceeds (appx. $100 million/year) to environmental programs; authored the 1997 Watershed Management Act that established and funded NJ's watershed management planning program; provided testimony to the US Senate in opposition to Christie Whitman as EPA Administrator; and served on numerous Legislative and DEP regulatory stakeholder groups.
Read more at SourceWatch page.
Bill Wolfe has been Director of the NJ Chapter of Public Employees for Environmental Responsibility (PEER) since June 2005.
PEER is a national non-profit alliance of local, state and federal scientists, law enforcement officers, land managers and other professionals dedicated to upholding environmental laws and values.
See: The Government Accountability Project (GAP)
Action Center | Republicans for Environmental Protection (REP America)
, , Republicans for Environmental Protection (REP America), (2011)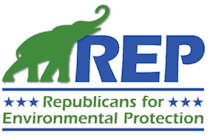 Is America witnessing the birth of a new civil war? A polarization of political ideologies has paralyzed the democratic process and poisoned the relationship needed between politics, science, and hermeneutics.
This conservative organization's action page has form letters on a number of issues that Republican voters may send to their representatives to let them know that the party line may not be in their best interests.
Whether or not the debate is about jobs, public radio, oil and gas, or America's military footprint in the world; all Americans will benefit by the preservation of our resources. Conservative Republicans, Liberal Democrats, and everyone in between and on the fringes can work together to provide the regulatory leadership that demonstrates our respect for all life and a basic human right to clean water and air.
The "Big Lie" perpetrated by climate change doubters and insincerely debated by Global Warming Experts, warrants the recall of those representatives whose bullying is tantamount to treason and rends our union vulnerable to the extremist, irresponsible policy that cites Climate Change as a lie, endangering the health and safety of our children, and putting us at the brink of disaster. (Neil Zusman, 2011-03-17).
The Senate letter, "Congress Should Pass a 'Clean' Continuing Resolution" includes:
As a Republican voter, I urge you to support a fair 2011 continuing resolution that does not target environmental and conservation programs for a disproportionate share of budget cuts and is free of the anti-environmental riders that were, unfortunately, included in a resolution that the House passed on February 19.
I understand the need to correct the federal government's fiscal imbalances, and it is fair to require reductions in environmental and conservation programs. It is not fair, however, to require these programs to shoulder a disproportionate share of the reductions. Nor should the resolution include the shockingly extreme riders that were in the House's resolution. These riders would weaken bedrock environmental laws, including the Clean Air Act and Clean Water Act, as well as public lands protection and wildlife conservation.
Republicans were not elected to weaken laws that protect Americans' health and protect our nation's scenic, historic, and wildlife treasures for future generations.
Congressional Republicans must return to the traditional conservatism that values stewardship, saving for the future, and making frugal and careful use of our country's natural as well as its fiscal resources.
Please support a continuing resolution that takes a rational approach towards correcting our nation's fiscal imbalances, and avoids indulging the anti-environmental agendas of political extremists.
See: Smackdown: climate science vs. climate economics.
See: Climate Co-benefits and Child Mortality Wedges.
See: Snubbing Skeptics Threatens to Intensify Climate War, Study Says.
See: Climate Zombies Now Run The House.
See: GOP Budget Amendments Would Destroy Health, Economy, Planet
See: EPA chief faces hostile House GOP
See: Energy & Commerce Committee Investigates Potential Impacts of Hydraulic Fracturing
Catskill Citizens | More Damning Evidence About Fracking
, , (2011)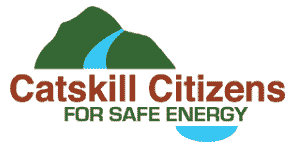 Excerpt of e-mail from Catskill Citizens for Safe Energy:
Anyone not living under a rock must be aware of the mountain of bad news that's recently come to light about fracking.
The New York Times recently ran an extensive three part series that detailed many of the dangers associated with fracking as well as the industry pressure that has forced state and federal agencies to turn a blind eye to practices known to put the public at risk.
Among the findings: Pennsylvania water treatment plants have been accepting radioactive drilling wastewater that is 2,000 times more polluted than permitted by federal drinking water standards. That means that one million gallons of wastewater would need to be diluted with 2 billion gallons of fresh water in order to meet minimal standards for human consumption.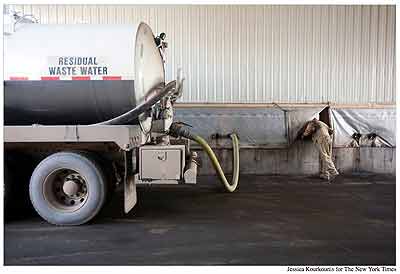 Also last week: Arkansas ordered a temporary moratorium on new injection wells, which are suspected of causing 700 small earthquakes in the last six months alone.
Because about four million gallons of fracking fluid remains underground in each Marcellus well, every Marcellus well is an injection well. Even a single small earthquake could spell big trouble if it opens up fault lines and permits toxic fracking fluid to migrate into drinking water.
The EPA recently determined that methane leaks from natural gas operations are 9,000 times higher than previously suspected. Methane is a greenhouse gas twenty to thirty times more destructive than carbon dioxide.
See: ECONOMIC BENEFIT? REALLY?
As the horrific truth about the dangers of fracking continue to come to light, economist (and Catskill Citizens member!) Jannette Barth, Ph.D., continues to deconstruct the myth that drilling will be a boon to local communities and the state. Her latest report points out distortions and misstatements in the industry- funded studies that tout the economic benefits of fracking.
See: Janette Barth: Unanswered Questions About The Economic Impact of Gas Drilling In the Marcellus Shale: Don't Jump to Conclusions.
See: Christopherson to study economic impact of gas drilling in Marcellus Shale.
Catskill Citizens for Safe Energy is a volunteer grassroots organization intended to give residents a voice in the emerging energy decisions in the Catskills.
Catskill Citizens for Safe Energy News Page.
See: Steve Coffman. (2009). The Safety of Fracturing Fluids – A Quantitative Assessment
Coalition to Protect New York | Let's Live Frack Free!
, , Coalition to Protect New York, (2011)

CPNY is a coalition of individuals and groups dedicated to halting the dangerous, destructive practice of high-volume hydrofracking for methane gas in our region.
This unconventional method of gas extraction is a huge and looming intrusion that signifies the industrialization of our area now rich in tourism, agriculture, recreational areas, wineries, and open spaces. We must defeat fracking to protect our families, the environment, our property values — indeed, our very way of life.
Our Vision: We say YES to that which promotes the health and vibrancy of our land, our resources, and ourselves. Our vision, like our work, is evolving.
Our Mission: Working together with other like-mined people and organizations, we aim to stop fracking before it gains a foothold in New York State. We inform, educate, and empower people to resist company directors, state and federal officials and all who frack our legislatures, and our public discourse.
We use the term "fracking" to mean all the processes involved in exploring, developing, extracting, disposing, storing, and distributing shale gas via high-volume, slick-water horizontal and vertical drilling, and secondarily but equally importantly to denote the "fracturing" of our health, environment, and communities.
We also do not use the term "natural" gas in regards to shale gas. The only natural state for gas trapped within shale rock deep in the ground underlying New York State is to remain where it is - serving as bedrock. The term "natural," like many other carefully chosen terms used by the extraction industry, is intended to give the false impression that shale gas is a benign and "clean, green" fuel, when in fact its extraction via this unconventional method, is as or more dirty than coal.
Drill, Baby, Drill!: The chant of the political naif
, , Magiric, (2011)

From Magiric, Blog by South African freelance writer, Donald Paul.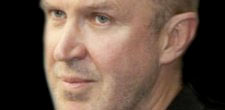 Donald Paul
Recently, the righteous voices of reason stepped into the fray regarding the use of hydraulic fracturing technology in prospecting for shale gas in the Karoo, One of the voices is journalist Ivo Vegter, who assumed the role of Devil's advocate. Such a role requires a modicum of intellectual rigour otherwise you end up playing God's advocate, endorsing that which you supposedly set out to question. It's an easy back slide and reveals a penchant for controversy over a desire for coherency.
Lewis Pugh, a critic of environmental degradation and a spokesman for Treasure the Karoo Action Group (TKAG), challenged Shell—and other gas and oil companies—about its plan to frack in the Karoo and in so doing made a speech that was widely reprinted and replayed on various digital channels. For some it was rousing. For others, it was "propaganda" and "alarming". The latter determined that what Pugh was saying was that there would be war over water...
The voices of reason fail to acknowledge the human rights dimension of this debate being more intent of disparaging—but not refuting—the arguments of those opposed to short-term corporate gains at the expense of the future...
The proponents of fracking cannot in any way show that fracking will not contaminate the Karoo aquifers. What they do say, repeatedly, is that there is "no known link" between fracking and aquifer and groundwater pollution. And they cite only their own expert testimony.
...The naivety continues. Vegter cited reams of outdated research regarding "signed statements from state officials representing Ohio, Pennsylvania, New Mexico, Alabama, and Texas, responding to these allegations [water contamination]. As a result of our regulatory review and analysis, the GWPC concluded that state oil and gas regulations are adequately designed to directly protect water resources".
This is so staggeringly naive it's unbelievable. It is also shoddy research. These legislators were making a political argument, not a scientific one—in other words, they were covering their backs. The reason why the USA's Environmental Protection Agency (EPA) is re-opening the debate on the use of hydraulic fracturing—hearings are being conducted as this is being written—is because whistle-blowers within EPA confirmed that political pressure had been brought to bear on the original reports. As Wes Wilson, one of the E.P.A. whistle-blowers, said in a recent interview about that report, five of the seven members of the study's peer review panel were current or former employees of the oil and gas industry.
Numerous complainants petitioned the USA government to get the EPA to review the earlier decision on hydraulic fracking. One of them, from Neil Zusman, Ithaca, NY, is particularly poignant:
I have read widely on this topic and it is of personal interest to me. I am not a scientist. I observe the events along the historical timeline that includes civil rights, anti-war protest, and the environmental movement....
Donald Paul is a freelance writer from South Africa.
See: Aragom Eloff. Ivo Vegter vs. the Fracking Fringe. 2011-04-18.
See: Julienned DuToit. Fracking the Karoo - The People Say No! 2011-01-31.
See: Lewis Pugh. Frack Off, Shell!. 2011-04-05
See: Robert Brand. South Africa Endorses Plans For Karoo Gas-Drill Freeze, Ending Shell Hopes - Bloomberg. 2011-04-21.
Environment | Daily Yonder | Keep It Rural
, , Daily Yonder, (2011)

Lively and informative rural American blog based in Austin Texas. This section contains articles on the Environment.
The Daily Yonder's special reports also bring you overviews of the big issues now facing small communities -- health, employment, broadband access, education, and economic development.
The Daily Yonder brings issues and images of the rural U.S. to the fore. We welcome readers from all over to see what's working, failing or never been tried in small communities.
Dee Davis is president and founder of the Center for Rural Strategies, which publishes the Daily Yonder. He is the former executive producer of Appalshop Films/Headwaters Television. Read more about the staff here.
See: Abrahm Lustgarten. "Natural Gas's Climate Benefits Questioned." Daily Yonder. Jan. 25, 2011.
It was thought natural gas easily beat coal when it came to slowing climate change. The EPA finds that thinking needs a revision.
Frack Check WV (West Virginia)
, , Frack Check WV, (2011)