Press
A Colossal Fracking Mess
, , Vanity Fair | Business, (2010)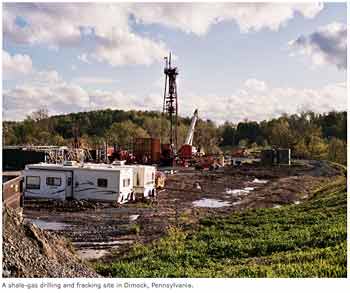 Photographs by Jacques del Conte
More than 15 million people, including residents of New York City and Philadelphia, get their water from its pristine watershed.
To regard its unspoiled beauty on a spring morning, you might be led to believe that the river is safely off limits from the destructive effects of industrialization. Unfortunately, you'd be mistaken.
The Delaware is now the most endangered river in the country, according to the conservation group American Rivers.
A V.F. video look at a town transformed by fracking.
That's because large swaths of land—private and public—in the watershed have been leased to energy companies eager to drill for natural gas here using a controversial, poorly understood technique called hydraulic fracturing. "Fracking," as it's colloquially known, involves injecting millions of gallons of water, sand, and chemicals, many of them toxic, into the earth at high pressures to break up rock formations and release natural gas trapped inside.
Sixty miles west of Damascus, the town of Dimock, population 1,400, makes all too clear the dangers posed by hydraulic fracturing. You don't need to drive around Dimock long to notice how the rolling hills and farmland of this Appalachian town are scarred by barren, square-shaped clearings, jagged, newly constructed roads with 18-wheelers driving up and down them, and colorful freight containers labeled "residual waste."
See: Dimock Natural Gas Drilling.
See: Cabot Oil & Gas.
See: Dark Side of a Natural Gas Boom.
See: Before/After Drilling (video).
A Life's Value May Depend on the Agency, but It's Rising
, , The New York Times, (2011)

WASHINGTON — As the players here remake the nation's vast regulatory system, they have been grappling with a subject that is more the province of poets and philosophers than bureaucrats: what is the value of a human life?
The answer determines how much spending the government should require to prevent a single death.
To protests from business and praise from unions, environmentalists and consumer groups, one agency after another has ratcheted up the price of life, justifying tougher — and more costly — standards...
...The Environmental Protection Agency set the value of a life at $9.1 million last year in proposing tighter restrictions on air pollution. The agency used numbers as low as $6.8 million during the George W. Bush administration.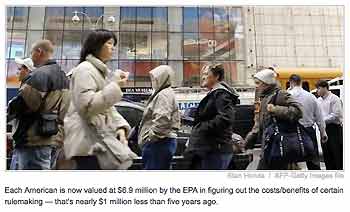 The Food and Drug Administration declared that life was worth $7.9 million last year, up from $5 million in 2008, in proposing warning labels on cigarette packages featuring images of cancer victims.
The Transportation Department has used values of around $6 million to justify recent decisions to impose regulations that the Bush administration had rejected as too expensive, like requiring stronger roofs on cars.
See: Climate Co-benefits and Child Mortality Wedges | Fracking Resource Guide.
What is the value of a human life? Climate change is going to kill millions of children, does it matter that they're not yours?
See also: Associated Press. "How to value life? EPA devalues its estimate: $900,000 taken off in what critics say is way to weaken pollution rules." 2008-07-10.
Anger grows across the world at the real price of 'frontier oil'
, , guardian.co.uk, (2010)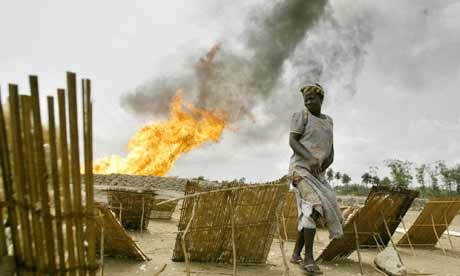 A woman hurries away from the heat of a gas flare near a flow station belonging to Shell in Warri, Nigeria. Photograph: George Osodi/AP

Far from the Gulf of Mexico, campaigners are accusing energy companies of destroying land and livelihoods in the search for increasingly scarce resources.
The eyes of the world are on BP after the disaster that left oil spewing into the Gulf of Mexico at the rate of 50,000 barrels a day. But campaigners accuse Big Oil of an appalling track record elsewhere in the world, saying it leaves a trail of devastation in its wake.
From Nigeria to Kazakhstan in Central Asia, and Colombia and Ecuador in South America, the oil majors stand accused of a blatant disregard for local communities and the environments in which they operate.
With demand for energy expected to surge as industrialisation accelerates in China, India and Brazil, critics say oil companies are taking ever-increasing risks to cash in on yet another bonanza...
...Kate Allen of Amnesty International says: "The result of oil exploration, extraction and spills is that many people in the Niger Delta have to drink, cook with, and wash in polluted water; they have to eat contaminated fish – if they are lucky enough to still be able to find fish – and farm on spoiled land."
She adds: "After oil spills, the air reeks of pollutants. Many [people] have been driven into poverty, and because they can't make Shell accountable for its actions, there is enormous distrust between the group and local people."
See: Nigeria's agony dwarfs the Gulf oil spill. The US and Europe ignore it | Environment | The Observer
Before the Big Spill
, , Slate, (2010)

Slate is a general readership online magazine offering analysis and commentary on politics, news, and culture. It was bought by the Washington Post from Microsoft in 2004.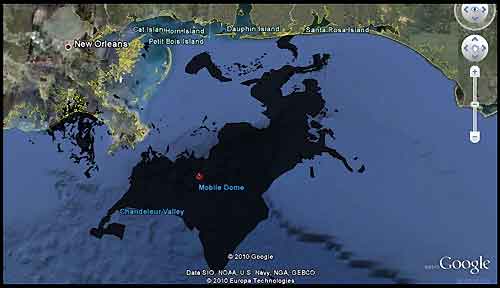 In the last half-century, three major oil spills have significantly marked American politics—the 1969 Santa Barbara, Calif., spill, the 1989 Exxon Valdez spill, and now the 2010 spill in the Gulf.
They have a striking thing in common: Each occurred after the oil industry successfully resisted demands for safety improvements that would have greatly reduced the damage the spills caused.
The Valdez spill invigorated institutional investors and environmental activists to press companies to adopt the Ceres Principles, a new code of corporate environmental conduct. The accident also brought the passage of the Oil Pollution Act of 1990, which barred the Exxon Valdez ship and others involved in oil spills from operating in Prince William Sound.
See: CiCi O'Donnell. July/August 2010. The Loma Prietan | Sierra Club. "Forty-one Years Later, Have Things Changed?". Section titled, "Political Fallout." Halfway down the page: Eventually, Secretary of the Interior Walter J. Hickel admitted partial responsibility for the permit that allowed Union Oil to use the inferior casing that caused the leak.
See: Pew Environment Group (PEG) Factsheet: Industry Opposition to Government Regulation (PDF), October 14, 2010. Article explains the industrial resistance to govenment regulation in the fields of acid rain, asbestos, airbags, catalytic converters, seat belts, lead paint, etc.
For decades, corporations and their trade associations have opposed regulations aimed at protecting human health and the environment. Industry has repeatedly argued that the cost of complying is too high, the benefits to society don't justify the investment, or the regulations will cost jobs. When regulations have been implemented, however, the compliance costs have proved to be less and the benefits greater than industry officials predicted.
See: National Commission on the BP Deepwater Horizon Oil Spill and Offshore Drilling | Mixplex
Berkeley-BP Deal Only Looks Worse Post-Spill
, , The Daily Californian, (2010)

The potential consequences for the environment and society of BP's funded research on biofuels at Berkeley are deeply disturbing. Many scientists have long predicted that the large-scale industrial boom in biofuels will be disastrous for farmers, the environment and consumers and now marine ecosystems.
The Daily Californian is an independent, student-run newspaper.
One of the few campus newspapers in the country that is completely independent from the university it covers, the Daily Cal supports itself entirely from advertising revenue and does not receive equipment resources or any form of financial support from the university or the Associated Students of the University of California.
See: Investigate Research - Fri, Oct 22, 2010.
See: Report: UC Berkeley Research Influenced Too Heavily by BP - Mon, Oct 18, 2010.
See: Discussion of Bias Essential in Private Funding Debate - Mon, Aug 16, 2010.
BP chief hails American breakthrough in gas supplies from shale rocks
, , guardian.co.uk, (2010)

BP's Tony Hayward tells World Economic Forum of 'game changer' technique to serve world's energy needs.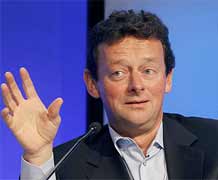 Tony Hayward, chief executive of BP at a session at the World Economic Forum in Davos wher he spoke of gas extraction from shale. Photograph: Arnd Wiegmann/Reuters
Excitement in the industry over "unconventional" gas supplies has led to a wave of investment in America which Tony Hayward, BP's chief executive, believes could eventually spread around the world.
BP inherited a major stake in shale operations when it took over Amoco 12 years ago, but has added to that by spending $1.75bn buying shale interests from rival Chesapeake Energy in the summer of 2008. Last November BP showed its determination to extend the use of the techniques when it signed a production-sharing agreement with the government of Indonesia to exploit new reserves in Kalimantan.
See: BP Deepwater Horizon Committee Hears From Oil Industry Executives
See: National Commission on the BP Deepwater Horizon Oil Spill and Offshore Drilling
See: Before the Big Spill
Breaking news: EPA vetoes Spruce Mine permit
, , The Charleston Gazette | Coal Tattoo, (2011)
...The U.S. Environmental Protection Agency has vetoed the largest single mountaintop removal permit in West Virginia history.
The move is part of an Obama administration crackdown aimed at reducing the effects of mountaintop removal coal-mining on the environment and on coalfield communities in Appalachian — impacts that scientists are increasingly finding to be pervasive and irreversible.
The final EPA decision document is available here. EPA has also now posted some appendices to that document, including a response to comments.
EPA officials this morning were alerting West Virginia's congressional delegation to their action, and undoubtedly preparing for a huge backlash from the mining industry and its friends among coalfield political leaders.
Comment (65 comments posted as of 1/14/11 1:04 P.M.) posted by rhmooney3. Jan. 13, 2011 at 1:33 P.M.
...I believe the mining industry, the entire business community and all the states want this to move through the federal courts to the U.S. Supreme Court...
P.S. As a result of this EPA action, mining companies have no choice than to play ball with the EPA — in making this decison the EPA has made a lot of other decisions yet to come.
W.Va. Senator Joe Manchin said:
Today's EPA decision is not just fundamentally wrong, it is an unprecedented act by the federal government that will cost our state and our nation even more jobs during the worst recession in this country's history.
While the EPA decision hurts West Virginia today, it has negative ramifications for every state in our nation, and I strongly urge every Senator and every Member of Congress to voice their opposition.
EPA Press Release:
CONTACT:
Jalil Isa (News Media Only)
isa.jalil@epa.gov
202-564-3226
202-564-4355

FOR IMMEDIATE RELEASE
January 13, 2011
WASHINGTON – After extensive scientific study, a major public hearing in West Virginia and review of more than 50,000 public comments, the U.S. Environmental Protection Agency (EPA) today announced that it will use its authority under the Clean Water Act to halt the proposed disposal of mining waste in streams at the Mingo-Logan Coal Company's Spruce No. 1 coal mine.
Background on Clean Water Act Section 404(c)
Clean Water Act Section 404(c) authorizes EPA to restrict or prohibit placing dredged or fill material in streams, lakes, rivers, wetlands and other waters if the agency determines that the activities would result in "unacceptable adverse effects" to the environment, water quality, or water supplies. This authority applies to proposed projects as well as projects previously permitted under the Clean Water Act although EPA is not considering such action for other previously permitted projects.
With today's (Jan. 13, 2011) action, EPA has exercised its Section 404(c) authority only 13 times in its history of the CWA. EPA recognizes the importance of ensuring that its Section 404(c) actions are taken only where environmental impacts are truly unacceptable and will use this authority only where warranted by science and the law.
Ken Ward Jr. says:
Arch Coal hasn't responded to my query yet, but the New York Times has these comments from a company spokeswoman:
John Broder. Jan. 13, 2011. NYT. "Agency Revokes Permit for Major Coal Mining Project".
"We remain shocked and dismayed at E.P.A.'s continued onslaught with respect to this validly issued permit," said Kim Link, the company's spokeswoman. "Absent court intervention, E.P.A.'s final determination to veto the Spruce permit blocks an additional $250 million investment and 250 well-paying American jobs."
"Furthermore, we believe this decision will have a chilling effect on future U.S. investment," she added, "because every business possessing or requiring a permit under Section 404 of the Clean Water Act will fear similar overreaching by the E.P.A. It's a risk many businesses cannot afford to take."
Ken.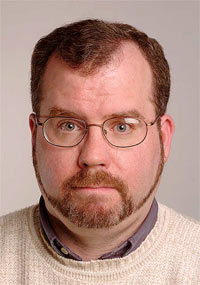 Ken Ward, Jr. is a staff reporter for the Charleston Gazette, who has been nationally recognized for his writing on the coal mining industry. He is Chair of the Society of Environmental Journalists First Amendment Task Force, founded in 2002 to "to address freedom-of-information, right-to-know, and other news gathering issues of concern to the pursuit of environmental journalism."
See: WATER: Rulings Restrict Clean Water Act, Foiling E.P.A. | Mixplex
See: Lisa P. Jackson, EPA (lisapjackson) on Twitter | Mixplex
See: New WVU-Va Tech study links water quality and cancer deaths in West Virginia coalfields
See: Ecological integrity of streams related to human cancer mortality rates
Broad Scope of EPA's Fracturing Study Raises Ire of Gas Industry
, , ProPublica, (2010)

by Abrahm Lustgarten, ProPublica - April 7, 2010.
Series: Buried Secrets: Gas Drilling's Environmental Threat.
A federal study of hydraulic fracturing set to begin this spring is expected to provide the most expansive look yet at how the natural gas drilling process can affect drinking water supplies, according to interviews with EPA officials and a set of documents outlining the scope of the project.
The research will take a substantial step beyond previous studies and focus on how a broad range of ancillary activity – not just the act of injecting fluids under pressure – may affect drinking water quality.
The oil and gas industry strongly opposes this new approach. The agency's intended research "goes well beyond relationships between hydraulic fracturing and drinking water," said Lee Fuller, vice president of government affairs for the Independent Petroleum Association of America in comments (PDF) he submitted to the Environmental Protection Agency.
See 22 page Powerpoint, Hydraulic Fracturing Applicability of the Safe Drinking Water Act and Clean Water Act Science Advisory Board Discussion.(2010).
Chu Names Panel to Study Fracking
, , NYTimes.com: Green | A Blog About the Environment, (2011)


Secretary of Energy Steven Chu has appointed a panel of seven scientific and environmental worthies to study the rapidly growing method of natural gas extraction known as hydraulic fracturing and to make recommendations about how it can be done more cleanly and more safely.
The group includes John Deutch, a former Central Intelligence Agency director; Kathleen McGinty, a former top White House environmental adviser; and Daniel Yergin, probably the best-known oil industry analyst in the country...

Broder's piece goes on to offer a smokescreen of protest by the right, but according to Dusty Horwitt of the Environmental Working Group, "An industry insider like John Deutch is completely unacceptable to lead this panel...It looks as if the Obama Administration has already reached the conclusion that fracking is safe."
Dr. Chu announced his decision late Thursday. This being Washington, House Republicans immediately issued a press release denouncing the study as wasteful, duplicative and yet another example of regulatory red tape run amok.
On the other side of the Capitol, Senator Richard Burr, Republican of North Carolina, went them one better, introducing a bill to dismantle the Department of Energy and the Environmental Protection Agency...
The EWG press release presents a clearer picture of the Administration's positioning and refers to a study by Duke University researchers, that found high concentrations of methane in 68 wells near shale-gas drilling and hydrofracking sites in northeastern Pennsylvania and New York, confirming property owners' suspicions that gas extraction was leaking methane into their drinking water.
The "Paper of Record" has just as much a right as any blogger to present the facts or distort them.
In, "E.P.A. Proposes New Emission Standards for Power Plants", I caught the editors of the Times editing out an account of how Ms. Jackson invited a group of second graders from a nearby elementary school to the announcement. Earlier today, Mar. 17, it was edited out. Was it Broder and Rudolf, or the Times? Are children not newsworthy?
"She invited a group of second graders from a nearby elementary school to attend the rule's unveiling at her agency."
Why did the Times delete it? The article as it first appears will always be located here. (PDF). The Google cache will expire as soon as you read this. See for yourself, read between the lines.
(Neil Zusman, 2011-03-17).
See: Clifford Krauss: propagandist par excellence
See: E.P.A. Proposes New Emission Standards for Power Plants
See: Scientific Study Links Flammable Drinking Water to Fracking
See: U.S. Congress. Committee on Space, Science, and Technology. "Hearing Highlights Lack of Objectivity in Draft EPA Fracking Study--No Evidence of Drinking Water Contamination from Fracking, Witnesses Say". May 11, 2011
Colorado GOP to EPA: Keep your noses out of our fracking fluid
, , The Colorado Independent, (2010)

Eighteen Republican members of the Colorado State Legislature Monday sent a letter (pdf) to the U.S. Environmental Protection Agency (EPA) demanding the federal agency refrain from regulating the natural gas drilling practice of hydraulic fracturing, or "fracking," no matter what a two-year EPA study of the process reveals.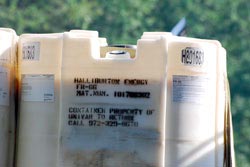 Halliburton frac fluid on a tractor trailer near Buffalo, Pa. Source: Marcellus-Shale.us
See: Christoper Hayes. The Rachel Maddow Show on MSNBC: Fossil Fuel Follies, at 2:22.