Catskill Citizens | More Damning Evidence About Fracking
Publication Type:
e-mail
Source:
(2011)
Keywords:
opinion
Notes: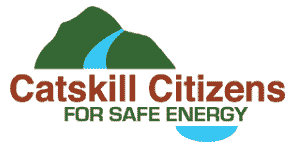 Excerpt of e-mail from Catskill Citizens for Safe Energy:
Anyone not living under a rock must be aware of the mountain of bad news that's recently come to light about fracking.
The New York Times recently ran an extensive three part series that detailed many of the dangers associated with fracking as well as the industry pressure that has forced state and federal agencies to turn a blind eye to practices known to put the public at risk.
Among the findings: Pennsylvania water treatment plants have been accepting radioactive drilling wastewater that is 2,000 times more polluted than permitted by federal drinking water standards. That means that one million gallons of wastewater would need to be diluted with 2 billion gallons of fresh water in order to meet minimal standards for human consumption.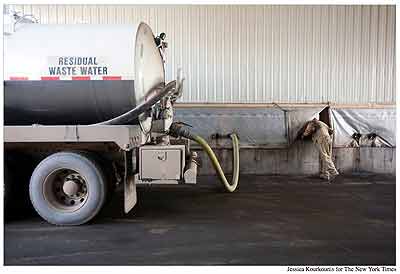 Also last week: Arkansas ordered a temporary moratorium on new injection wells, which are suspected of causing 700 small earthquakes in the last six months alone.
Because about four million gallons of fracking fluid remains underground in each Marcellus well, every Marcellus well is an injection well. Even a single small earthquake could spell big trouble if it opens up fault lines and permits toxic fracking fluid to migrate into drinking water.
The EPA recently determined that methane leaks from natural gas operations are 9,000 times higher than previously suspected. Methane is a greenhouse gas twenty to thirty times more destructive than carbon dioxide.
See: ECONOMIC BENEFIT? REALLY?
As the horrific truth about the dangers of fracking continue to come to light, economist (and Catskill Citizens member!) Jannette Barth, Ph.D., continues to deconstruct the myth that drilling will be a boon to local communities and the state. Her latest report points out distortions and misstatements in the industry- funded studies that tout the economic benefits of fracking.
See: Janette Barth: Unanswered Questions About The Economic Impact of Gas Drilling In the Marcellus Shale: Don't Jump to Conclusions.
See: Christopherson to study economic impact of gas drilling in Marcellus Shale.
Catskill Citizens for Safe Energy is a volunteer grassroots organization intended to give residents a voice in the emerging energy decisions in the Catskills.
Catskill Citizens for Safe Energy News Page.
See: Steve Coffman. (2009). The Safety of Fracturing Fluids – A Quantitative Assessment