Companies
Fracking:
Gas Drilling Companies and Businesses
---
A Fracking First in Pennsylvania: Cattle Quarantine
, , ProPublica, (2010)

Agriculture officials have quarantined 28 beef cattle on a Pennsylvania farm after wastewater from a nearby gas well leaked into a field and came in contact with the animals.
The state Department of Agriculture said the action was its first livestock quarantine related to pollution from natural gas drilling. Although the quarantine was ordered in May, it was announced Thursday.
Carol Johnson, who along with her husband owns the farm in north-central Pennsylvania, said she noticed in early May that fluids pooling in her pasture had killed the grass. She immediately notified the well owner, East Resources Inc.
"You could smell it. The grass was dying," she said. "Something was leaking besides ground water."
The Johnsons' farm sits atop the Marcellus Shale, a layer of rock that lies under swaths of West Virginia, Pennsylvania, New York and Ohio. As ProPublica has reported, reports have proliferated of groundwater pollution, spills and other impacts of hydraulic fracturing, a drilling technique that injects massive amounts of water, sand and chemicals underground to break up the formations that hold the gas.
America's Natural Gas Alliance
, , America's Natural Gas Alliance, (2010)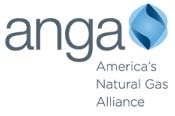 America's Natural Gas Alliance exists to promote the economic, environmental and national security benefits of greater use of clean, abundant, domestic natural gas.
We represent 34 of North America's largest independent natural gas exploration and production companies and the leading developers of the shale plays now transforming the clean energy landscape.
See ANGA's rebuttal of Josh Fox's Gasland.
American Association of Petroleum Geologists
, , American Association of Petroleum Geologists, (2010)

The membership of American Association of Petroleum Geologists (AAPG) includes geologists, geophysicists, CEOs, managers, consultants, students and academicians. The purpose of the organization is to foster scientific research, advance the science of geology, promote technology and inspire high professional conduct.
American Association of Professional Landmen (AAPL)
, , America's Landmen, (2010)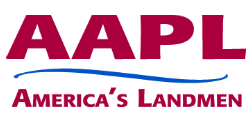 Landmen constitute the business side of the oil and gas and mineral exploration and production team. "The American Association of Professional Landmen is a voluntary international professional organization that unites approximately 12,000 landmen and land-related persons through professional development and service."
American Petroleum Institute
, , API, (2010)

"The American Petroleum Institute (API) is the only national trade association that represents all aspects of America's oil and natural gas industry. Our nearly 400 corporate members, from the largest major oil company to the smallest of independents, come from all segments of the industry. They are producers, refiners, suppliers, pipeline operators and marine transporters, as well as service and supply companies that support all segments of the industry."
See API Ads:
Increased production of oil and natural gas can help rebuild America's economy by creating new jobs and generating more than $1 trillion for federal, state and local budgets.
Let's check the facts. The costs of spill clean-up, global warming, and devastated marine ecosystems remain undocumented.
See also: Put America to Work. (2009). Scroll down and roll over the interactive U.S. map and click on any state to read the same copy with plug-in paragraphs state by state.
Anadarko Petroleum Corporation
, , Anadarko Petroleum Corporation, (2010)
Anadarko is among the largest independent oil and natural gas exploration and production companies in the world, with approximately 2.3 billion barrels of oil equivalent (BBOE) of proved reserves at year-end 2009.
See: Cliford Kraus. (2008). New York Times. "There's Gas in Those Hills".
Andarko, BP, and Transocean have each blamed the other for responsibility in the The Deepwater Horizon oil spill (also referred to as the BP oil spill, the Gulf of Mexico oil spill, the BP oil disaster or the Macondo blowout).
See: Deepwater Horizon Committee Hears From Oil Industry Executives
BP's partners in the Macondo well–Anadarko Petroleum and Mitsui–have so far refused to pay any costs for the spill, claiming that BP's gross negligence means it is 100% liable.
If investigations exonerate BP, those companies will be liable for billions of dollars. There are particular doubts over whether Anadarko could afford to pay its full share.
The company's credit rating was cut to junk level in June.
Ardent Resources, Inc.
, , Ardent Resources, Inc., (2010)

Ardent is a privately held, independent oil and gas company headquartered in Pittsburgh, Pennsylvania.
Ardent is mentioned in Item 11 of an online petition, "Remove Department of Environmental Conservation Commissioner Pete Grannis and Director of the Division of Mineral Resources Bradley J. Field". In the form of a letter to New York's Governor Patterson, this petition is found at the website Catskill Citizens for Safe Energy.
Although Ardent addressed a problem caused by their drilling, residents questioned how they could afford the annual maintenance costs for the high-tech purification systems, which improved the quality of their water supply at a cost of between $10,000 and $14,000.
As You Sow - Corporate Accountability, Shareholder Action, and ToxicsReduction
, , As You Sow, (2010)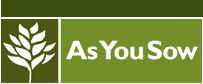 As You Sow is promoting corporate accountability through shareholder action and toxics reduction using innovative legal strategies and community grantmaking. We are transforming corporate behavior and creating a more socially and environmentally just society.
See: David O. Williams. May 26, 2011. "Major bloc of Chevron, Exxon shareholders vote to look closer at fracking." Washington Independent.
See: Fracking at Exxon and Ultra
Atlas Energy, Inc.
, , (2010)

On Aug. 17, 2010, The Associated press reported that the Pennsylvania Department of Environmental Protection fined Atlas Energy nearly $100,000 for a wastewater spill that contaminated a Washington County watershed.
Environmental officials said Atlas allowed hydraulic fracturing fluids used to drill in the Marcellus Shale to overfill a wastewater pit and contaminate a tributary of Dunkle Run.
DEP officials said the spill happened in early December 2009. Environmental officials say Atlas corrected the problem but failed to report it to the DEP.
See: Pennsylvania lawsuit says drilling polluted water.
Feb. 16, 2010.
AVELLA, Pennsylvania (Reuters) – A Pennsylvania landowner is suing an energy company for polluting his soil and water in an attempt to link a natural gas drilling technique with environmental contamination.
George Zimmermann, the owner of 480 acres in Washington County, southwest Pennsylvania, says Atlas Energy Inc. ruined his land with toxic chemicals used in or released there by hydraulic fracturing.
Water tests at three locations by gas wells on Zimmermann's property — one is 1,500 feet from his home — found seven potentially carcinogenic chemicals above "screening levels" set by the U.S. Environmental Protection Agency as warranting further investigation.
Atlas Energy, Inc. (NASDAQ: ATLS) formerly Atlas America, Inc. ("Atlas Energy" or "the Company"), has been engaged in the energy industry since 1968 and is currently a leading producer in the Marcellus Shale.
The company is also one of the largest producers in the New Albany Shale in Indiana, the Antrim Shale in Michigan and the Chattanooga Shale in Tennessee. Atlas Energy is the country's leading sponsor and manager of tax-advantaged energy investment partnerships that finance the exploration and development of natural gas. Over the last five years, Atlas Energy has raised in excess of $1.5 billion through its drilling programs.
See: Big Money Drives Up the Betting on the Marcellus Shale
Barnett Shale Energy Education Council (BSEEC)
, , Barnett Shale Energy Education Council, (2010)

The Barnett Shale Energy Education Council (BSEEC) is a gas and oil industry sponsored community resource that provides information to the public about gas drilling and production in the Barnett Shale region in North Texas.
Recent release (July 14, 2010):
The Barnett Shale Energy Education Council (BSEEC) today released the results of its air quality testing project which showed there are no harmful levels of benzene and other compounds being emitted from natural gas sites tested in Fort Worth and Arlington City Council District 2.