Contains the keyword opinion
Northern Rockies Rising Tide
, , Northern Rockies Rising Tide, (2010)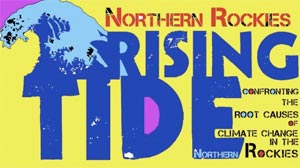 "Northern Rockies Rising Tide is a chapter of the international, decentralized, grassroots movement Rising Tide. We are based out of Missoula, Montana, USA and work primarily on issues concerning the northern Rocky Mountains bioregion.
Rising Tide is an all-volunteer network of groups and individuals who promote local, community-based solutions to the climate crisis and take direct actions to confront the root causes of climate change.  Rising Tide was born out of the conviction that corporate-friendly "solutions" to climate change will not save us and that most government efforts are half-measures at best.  We organize through decentralized, local groups that support one another through shared resources, ideas, fundraising and training.
Northern Rockies Rising Tide is committed to stopping the extraction of more fossil fuels and preventing the construction of new fossil fuel infrastructure.  Equally important, we believe that we must make a just transition to sustainable ways of living.
Rising Tide's tactics are diverse and creative, taking a bottom-up approach to connecting the dots between colonialism, corporate power, social justice, biocentrism and the environment.  The systems that are destroying the planet are systems rooted in oppression.  Combating climate change is not solely a matter of carbon emissions, but of confronting the institutions that destroy communities, cultures and the Earth."
Oil Watchdog: Natural gas - Not safe, and not all that green
, , Consumer Watchdog, (2010)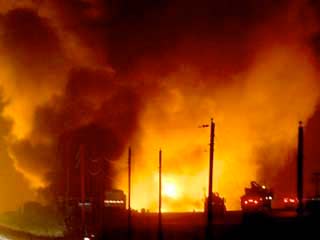 The way natural gas promoters talk about their pet fuel, you'd think it was green as clover and safe as baby oil. After the deadly San Bruno, California, gas line explosion, however, hawkers like natural gas billionaire T. Boone Pickens have gone silent. No more calls to action and pleas to phone your member of Congress to demand bigger subsidies.
The quiet is welcome. Let's use that space to talk about all of the drawbacks. We know how explosive plain old natural gas is (the photo here is of a 2007 blast–they're not so rare), and we know that we have no idea where those big, aging pipelines are. National security and all that.
But it doesn't stop there. The current rage in natural gas extraction is deep-drilling in shale formations, mostly in the Northeast and the West. Its dangers have been soberly reported, mostly by the online investigative website ProPublica. But even reports of flammable gas instead of water coming out of kitchen faucets in drilling areas doesn't fire the imagination like 100-foot flames and victims so incinerated they can't be found.
The deep drilling, called "fracking," puts drinking water supplies at risk. It trashes the landscape, and uses vast amounts of fresh water, most of which cannot be reclaimed, to force the gas upward.
If, as Mr. Pickens hopes, Americans will take to automobiles powered by heavily subsidized natural gas, your local "gas" station would be a big potential neighborhood bomb. Some of that natural gas would have to be imported (yep, just like oil), in the form of heavily compressed liquefied natural gas, stored in gigantic tanks near shore or onshore until it's warmed up and sent through a pipeline.
Onondaga Nation of Iroquois Confederacy Takes On Fracking
, , Mother Earth Journal, Volume 2010, (2010)

Native Americans like the Onondaga, a member nation of the Haudenosaunee Iroquois Confederacy and long leaders as healers of the environment face a new threat: hydraulic fracturing, or fracking.
Complaints have soared as fracking has expanded across the country. "Every state where this is going on, people's water is contaminated," said Joseph Heath, general legal counsel to the Onondaga Nation.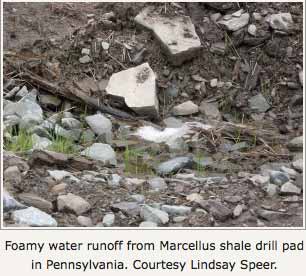 "The permanent disruption of peoples' homes, lives, and communities is heartbreaking," said Jeanne Shenandoah, Eel Clan elder and member of the Haudenosaunee Environmental Task Force who, with several HETF representatives and Onondaga members visited communities impacted by fracking.
"It impacts huge amounts of land and creates roads through forests and fields. Spills and waste ponds pollute the surface of the land, and the water. Drilling accidents allow gas to migrate into peoples' water wells and homes. Hundreds of trucks speed down narrow roads every day."
Shenandoah said when the air coming from these sites gives people headaches and health problems, "you know it's being polluted too. This cannot be allowed, for the sake of all living things."
Mother Earth Journal is a project of environmental news reporter Terri Hansen. She welcomes your comments, and queries, or email feedback@motherearthjournal.org.
See: Indigenous Environmental Network
"A network of Indigenous Peoples empowering Indigenous Nations and communities towards sustainable livelihoods, demanding environmental justice and maintaining the Sacred Fire of our traditions."
Penn Future - Citizens for Pennsylvania's Future: Working to Protect Pennsylvania's Environment and Economy
, , Penn Future, (2010)

Environmental organization website. Advocating on Legislation & Policy in Washington and Pennsylvania.
"An organization of citizens committed to a vision of the future that places the conservation of our natural resources at the center of a vibrant economy."
Perryman Group, Texas
, , The Perryman Group, (2010)

06/22/2007: "The Icing on the Cake".
"In 2007, our analysis of the impact of the Barnett Shale indicated it was like 'icing on the cake' for the already healthy Fort Worth-area economy. This year, we found that activity in the Barnett Shale is making an even bigger difference, with expansion in benefits surpassing expectations." (Perryman, 2008, p.5.)
-Dr. M. Ray Perryman.
See: Encana Fracking Cake for Kids - A Look Underground
See: The Perryman Group. "Drilling for Dollars: An Assessment of the Ongoing and Expanding Economic Impact of Activity in the Barnett Shale on Fort Worth and the Surrounding Area." ( PDF 1.2MB, 2008)
Exploration, drilling, and production in the Barnett Shale natural gas field have transformed the Fort Worth-area economy with thousands of jobs and millions of dollars in investment.
...This huge surge in economic activity is generating sizable gains for local taxing authorities. The fiscal impact of the Barnett Shale stems from two primary sources: property taxes paid on oil and gas properties and enhanced retail sales and real estate development due to the economic impact of the Barnett Shale. Our analysis indicates that the total direct and indirect revenue to local governments in the region (excluding royalty and lease payments) was about $227.7 million as of 2006, and will likely increase in the future.
A follow-up to the prediction Perryman offered in 2007 for Ft. Worth did not look as rosy. Read this report from the Ft. Worth Business Press, September 21, 2009. Dan McGraw. "Cut Out." Ft. Worth Weekly. September 2, 2009. (Neil Zusman, 2010-08-20.)
See: ECONOMIC BENEFIT? REALLY?
As the horrific truth about the dangers of fracking continue to come to light, economist (and Catskill Citizens member!) Jannette Barth, Ph.D., continues to deconstruct the myth that drilling will be a boon to local communities and the state. Her latest report points out distortions and misstatements in the industry- funded studies that tout the economic benefits of fracking.
See: Janette Barth: Unanswered Questions About The Economic Impact of Gas Drilling In the Marcellus Shale: Don't Jump to Conclusions
See: Christopherson to study economic impact of gas drilling in Marcellus Shale
Powder River Basin Resource Council
, , Powder River Basin Resource Council, (2010)

Coalbed Methane (CBM) Develoment in Wyoming's Powder River Basin is Transforming the Landscape.
Wyoming's Powder River Basin is experiencing the largest mineral boom in Wyoming history. Coalbed methane (CBM) gas development in the Powder River Basin has been characterized by industry as the "hottest natural gas play" in North America, making CBM development the greatest environmental and cultural threat Wyoming has faced in decades.
This "gold rush" style pursuit of CBM is presenting enormous challenges for urban and rural citizens, ranchers and farmers, and impacted municipalities.
The Powder River Basin Resource Council has responded by providing landowners with information on how to protect their property through surface access and damage agreements (See Help for Surface Owners).
We have joined forces with other groups and landowners to oppose the damaging discharge of billions of gallons of water. EPA is now requiring additional evidence and signatures from landowners to ensure that discharges are truly beneficial.
Our appeal of discharge permits has halted the discharge of any new water into the Powder River drainage or the Tongue River drainage. Industry's "quick fix" solution has been to build large waste pits to store the water can lead to salt and sediment buildup, potential contamination of shallow aquifers and acreage out of production.
See Additonal Information and Concerns over Coalbed Methane Development in the Powder River Basin.
See C-Span Book TV Oct. 2, 2004. Bushwacked: Life in George W. Bush's America. Chapter: "Dick, Dubya, and Wyoming Methane." (152)
Protect the Endless Mountains of Northeastern PA
, , Protect the Endless Mountains of Northeastern PA, (2010)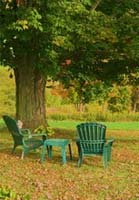 Frequently updated (daily) Pennsylvania blog by Michelle.
See: Wednesday, May 12, 2010. "New blog telling our stories"
Elizabeth Berkowitz, blogger for "How Should We Do The Mountain?" (and whom Protect the Endless Mtns recently joined forces with us on our Facebook page), has a fantastic new blog entitled "Faces of Frackland." Her new blog tells the stories of 20+ people and growing--stories documenting how the natural gas industry which has invaded our state is affecting actual local residents. For her efforts, Elizabeth was recently interviewed on WENY.
Rainforest Action Network
, , Rainforest Action Network, (2010)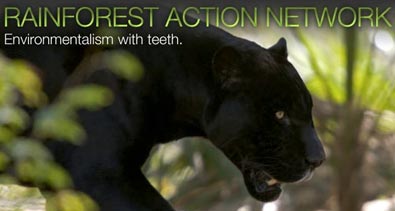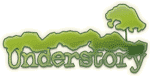 The Rainforest Action Network and its blog, The Understory, have focused on issues that will intersect the concerns people have about gas drilling.
Their campaign to end mountaintop removal in West Virginia and their demands to protect Appalachia's drinking water in the face of the pressure of the mega-business in coal production, signals that the post-Bush era EPA may still be in the pockets of the Oil and Gas Industry. RAN activists Sit Down so EPA Will Stand up to King Coal.
With the nation's eyes on the BP disaster, the EPA, without publicly announcing the action, recently gave the green light for a major new mountaintop removal coal mining permit in Logan County, West Virginia. The permit would allow the destruction of nearly three miles of currently clean streams and 760 acres of forest, in a county where at least 13 percent of the land has already been permitted for surface coal mining. This was despite EPA Administrator Lisa Jackson's promise last April to enforce new rules to end the reckless practice of mountaintop removal mining.
Rancho Los Malulos | A satirical view from the McGill Brothers Lease
, , Rancho Los Malulos, (2010)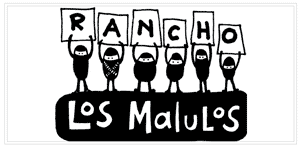 Elizabeth Burns, 2008-2010. Texas blog updated frequently.
Covers a broad range of environmental topics related to mining and minerals. Her observations about her legal battles with Exxon Mobil are a must to read.
"This blog is a satire about life on a 38,000 acre ranch in the South Texas oilfield. ExxonMobil's eco-friendly tv commercials during the 2008 olympic games provoked me into action."
See personal video: Depraved Indifference. Jan. 3, 2010.
Chevron, Texaco and Exxon Mobil have left pits of burned chemical sludge across South Texas.