Encana Fracking Cake for Kids - A Look Underground
Publication Type:
Video Recording
Source:
YouTube (2010)
URL:
http://www.youtube.com/watch?v=X9qr1DiYTPo&feature=youtube_gdata_player
Keywords:
companies
Notes: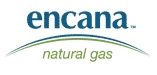 The sweet irony of this video - some things, like fracking, are best expressed with a cake!
A recent company event provided an opportunity for one of our engineers to educate children about natural gas development. Parents and educators often ask us for industry material to use with this audience so we made this video in the spirit of creativity.
What do 11 tubs of icing, more than two dozen cookies and 115 cupcakes have to do with natural gas? A lot, actually, once sculpted into a layer cake that uniquely demonstrates how the clean energy choice is extracted in our operations.
See: Encana | Mixplex.
See: Spectra Energy's "Kids Say [the] Darndest Things About Natural Gas".
Spectra Energy Watch said, "When gas companies send children to defend the industry, it is a sign of desperation."
Spectra Energy's latest 3-minute PR effort in the form of a kiddie video includes a touch of irony. It begins with the kids comparing natural gas to farts, when asked, "What is natural gas?".
The video has been removed by Spectra Energy. We saw it.