Contains the keyword press
Pennsylvania plans more gas drilling regulation | Reuters
, , Reuters, (2010)

Pennsylvania Gov. Ed Rendell on Thursday proposed new rules to strengthen state regulation of natural gas drilling to protect drinking water supplies and announced the hiring of 68 new inspectors.
[Regulations] would require energy companies to restore or replace water supplies affected by drilling; require operators to notify regulators of any leakage of gas into water wells; and direct drillers to construct well casings from oilfield-grade cement designed to prevent leakage of drilling fluid into underground water supplies.
To bolster enforcement, the state's Department of Environmental Protection was hiring 68 new inspectors in addition to the 120 already on staff.
Pennsylvania officials say energy companies have applied for 5,200 permits in the Marcellus Shale this year, almost triple the number in 2009, as drillers scramble to develop the huge gas field underlying about two-thirds of Pennsylvania and parts of surrounding states.
Pennsylvania State officials seek more oversight of gas drilling
, , Philadelphia Inquirer, (2010)

Saying the cost of natural-gas development could outweigh the benefits, Pennsylvania's two highest-ranking environmental officials built a case Monday for imposing more taxes and regulation on Marcellus Shale exploration.
John Hanger, secretary of the Department of Environmental Protection, told a gas-policy conference here that it was time for the state legislature to impose a production tax on gas operators - who, he said, "are almost laughing at their good fortune at not having to pay a severance tax."
..."Quite frankly, the citizens of this state are being played for chumps," Quigley said.
DEP's Hanger ridiculed the state's 1984 law requiring gas operators to set aside a "pitiful" $2,500 insurance bond to pay for plugging an abandoned well. It costs the state about $10,000 to seal off an orphaned well.
Plan to send fracking wastewater near Keuka Lake is abandoned | stargazette.com | Star-Gazette
, , Star-Gazette, Elmira, NY, (2010)

"...Walter Hang, president of Ithaca-based Toxics Targeting Inc., has been working with Pulteney residents on the wastewater issue. Even with Chesapeake's decision, the Pulteney saga proves this is a problem that has not been adequately addressed by DEC and others, Hang said.
-----"That was obviously a ridiculously bad location to put a deep well injection facility," he said. "Why would you ship that water hundreds of miles to the middle of nowhere and move it to within a mile of this historic jewel of a Finger Lake?""
Proposed gas drilling ban in city wins friends, foes such as Tom Ridge
, , Pittsburgh Post-Gazette, (2010)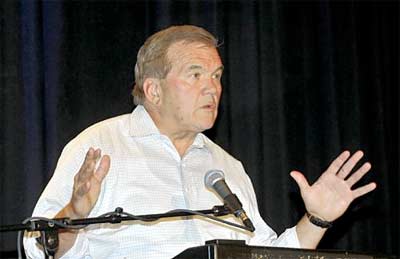 Former Pennnsylvania Governor Tom Ridge speaks at the Pittsburgh Business Times Energy Conference about Marcellus Shale drilling.
Diametrically opposed viewpoints on the Marcellus Shale boom competed for attention Tuesday with Pittsburgh City Councilman Doug Shields seeking a citywide ban on natural gas drilling and former Gov. Tom Ridge hailing the industry's "transformative opportunity" for Pennsylvania.
Despite questions about the legality of a ban, Mr. Shields unveiled a bill that would prohibit gas extraction anywhere in the city, even if drilling companies have already acquired leases from property owners. Speaking at a morning news conference at the City-County Building, Mr. Shields said drilling hearkened a return to Pittsburgh's polluted industrial past...
Last month, Mr. Ridge and his two consulting firms received a one-year, $900,000 contract to serve as strategic advisers to the Marcellus Shale Coalition, a Cecil-based trade group. However, the former two-term governor said he was approaching the job with the interests of his former constituents in mind...
...Mr. Shields described drillers as "quick-buck artists"; criticized their "paid mouthpieces," including Mr. Ridge; and said the city wouldn't be treated like a "colony" of a state government that puts the drilling industry's interests ahead of the people's. He also lashed out at Mayor Luke Ravenstahl, who opposes a citywide ban because of the economic development potential of gas extraction.
"I understand every government is strapped for cash, but that's not a reason to degrade the quality of life in our city and in our neighborhoods," he said.
See: Know Your Enemy | John Cole Cartoons
See: Pa. Governor Apologizes for Tracking Enviro Extremists, but Questions Remain - ProPublica
Shale Gas Costing 2/3 Less Than OPEC Oil Incites Water Concern
, , Bloomberg.com, (2010)

Shale gas has plenty of detractors.
Environmentalists say fracking, a process in which drillers blast water into a well to shatter rock and unleash the gas, threatens pristine watersheds. Dish, a hamlet of 180 residents north of Fort Worth, Texas, has almost as many wells, compressors and pipelines as people.
'Children, Old People'
Last year, the Texas Commission on Environmental Quality found benzene, which it classifies as a carcinogen, at 10,700 times the safe long-term exposure limit next to a well 6 miles (10 kilometers) west of town on which a valve had been left open.
"We have children, old people, pregnant women," Mayor Calvin Tillman says. "They're not supposed to be subjected to toxins."
Switzer, who moved to Dimock Township, Pennsylvania, to build a $350,000 dream home with her husband, Jimmy, in 2004, had no idea how shale gas would consume her village of 1,400.
She says she found so much methane in her well that her water bubbled like Alka-Seltzer. Neighbor Norma Fiorentino says methane in her well blew an 8-inch-thick (20-centimeter-thick) concrete slab off the top. The $180 bonus Cabot paid to drill on Switzer's 7.2 acres (2.9 hectares) and the $900 in royalties she gets each month don't compensate, she says.
'Beads and Baubles'
"I feel like one of the Indians who sold Manhattan for beads and baubles," she says.
The economics of shale don't look great right now for big companies either. Natural gas prices plunged to $2.41 per MMBtu in September 2009 from $13.69 in July 2008 as the recession cut demand while drilling accelerated. On May 24, gas traded at $4.04.
Includes related videos: John Hanger, secretary of Pennsylvania's Department of Environmental Protection, talked with Bloomberg's John Lippert in Harrisburg, Pennsylvania, on May 13 about regulation of shale-gas drilling operations in the commonwealth.
Shale's a curse and blessing for natural gas Commodities Corner - MarketWatch
, , Marketwatch, (2010)

"With the rapid development of the shale plays across the U.S., there was a massive influx of lease purchases which drove companies with cash into a bidding frenzy," said Ryan. (Neal Ryan, managing partner at Ryan Oil & Gas Partners LLC.)
"Now many of those companies are being forced to continue drilling plans formulated for a much higher market price in order to protect those lease investments," he said.
That's "a dangerous spot to be in because the domestic market doesn't need this gas right now, but companies are stuck having to protect their capital investment," he said.
Storing Hydrofracking Wastewater near Keuka Lake
, , YouTube, (2010)
Sharon Daggat and her husband have a 52 acre farm, 38 acres used as a vineyard, in the Steuben County town of Pulteney. They are concerned about a permit that would allow Chesapeake Energy to store hydrofracking wastewater in an empty natural gas well next to their property. Their property is less than a mile west of Keuka Lake. They fear contamination of their well water and damage to their vineyard.
Sharon Daggat of Pulteney, NY gives testimony.
Video by Stephen D. Cannerelli.
Tainted Water Spurs Evacuations
, , The Wall St. Journal | wsj.com, Shreveport, LA, (2010)
Abstract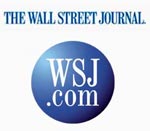 "Hundreds of people living near a natural-gas drilling site in northwest Louisiana have been forced to evacuate their homes after gas seeped into their drinking water.
Authorities in Caddo Parish evacuated at least 135 homes just south of Shreveport on Monday and Tuesday after a well being drilled nearby began spewing gas into the air and tests showed gas in local drinking water. Those who left can't return until Wednesday at the earliest, authorities said.
"We're erring on the side of safety," said Parish Commissioner Michael Thibodeaux, who represents the evacuated area.
Caddo Parish lies at the heart of the Haynesville Shale, a huge natural-gas field discovered in 2008. The field and others like it in Texas, Pennsylvania and other states have helped drive a boom in U.S. natural-gas production in recent years.
As drilling has spread to new and more heavily populated areas, however, some residents have become increasingly concerned about the possibility of air and water contamination. The industry says its practices are safe and argues that companies have drilled tens of thousands of wells in recent years with only a handful of incidents.
Problems in Caddo Parish began Sunday evening when a well being drilled by Exco Resources Inc., a Dallas-based gas producer, struck a pocket of gas much shallower than the company expected. Workers tried to control the well, but gas escaped into the air. Gas was also found in shallow freshwater aquifer that provides drinking water to many residents. Investigators will seek to confirm any link."
The Costs of Natural Gas, Including Flaming Water
, , The New York Times, (2010)
If you are predisposed to distrust big business and the bureaucrats who regulate it, then "Gasland," a soberly muckracking film about the health and environmental dangers of the current nationwide rush to drill for natural gas, will light a flame in you...
The accumulation of stories and sympathetic faces is persuasive; it's buttressed by testimony from scientists like Theo Colborn and Al Armendariz, named regional director of the Environmental Protection Agency in Dallas since the film was completed. Most viewers who seek out "Gasland" are likely to share Mr. Fox's outrage (which he expresses in melancholy tones) and to accept the picture, familiar and so often true, of heedless profiteering, co-opted and ineffective regulation, Orwellian spin control and innocent, ruined lives. Comparisons to the oil spill in the Gulf of Mexico will be unavoidable...
Mr. Fox shows a general preference for vivid images — bright red Halliburton trucks, beeping but unidentified scientific instruments — over the more mundane crossing the t's and dotting the i's of investigative journalism...
Mr. Fox closes with an ominous warning about the threat fracking poses to New York City's watershed. New Yorkers who are frightened at the prospect will want to know that the state recently tightened regulations governing drilling in that area, at least temporarily.
The Next Drilling Disaster?
, , The Nation, (2010)

This article appeared in the June 21, 2010 edition of The Nation.
When a well is fracked—each well is generally fracked up to ten times—between 15 and 40 percent of the mix flows back to the surface. Companies operating in the Marcellus, which is naturally radioactive, must find a way to dispose of thousands of gallons of water, toxic chemicals, brine and radium.
There are several ways things can go wrong, Horwitt says. Fluids can be spilled during transport, they can travel underground through natural or man-made fractures, or they can contaminate nearby areas if they're not stored properly...
Citizen action groups have popped up all over the Marcellus region, including the Shaleshock Action Alliance and the Pennsylvania-based Damascus Citizens for Sustainability, and around the country.
On May 26 As You Sow, a shareholder advocacy organization representing the Park Foundation of Ithaca, won support from a surprising 26 percent of shares at ExxonMobil's annual meeting for a proposal that would have required the company to disclose its efforts to reduce risks from natural gas drilling. "The Gulf oil spill is a powerful example of how oil and gas drilling can devastate the environment," Park Foundation executive director Jon Jensen wrote in a statement. "This is a good first step in responsibly seeking energy in a way that protects the environment, human health, and the welfare of the company."
See: As You Sow | Mixplex
See: Dusty Horwitt. (2009). "Drilling Around the Law Report." Environmental Working Group. 24 pages.
See: Exxon Confronts Nuns, Calpers Over Global Warming Plans, Boskin