Know Your Enemy | John Cole Cartoons
Publication Type:
Newspaper Article
Source:
The Times-Tribune, Scranton, PA (2010)
URL:
http://blogs.thetimes-tribune.com/johncole/?p=1848
Keywords:
press
Notes: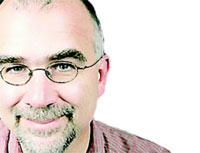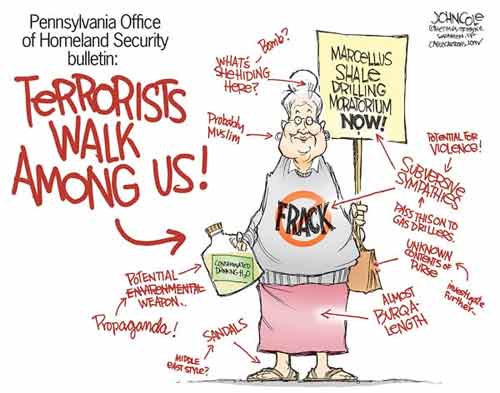 2010-09-18. Perhaps it's the case that there aren't enough real terrorists to track in the Keystone State.
John Cole has been The Times-Tribune's editorial cartoonist since April 2005. He draws five to seven full-color cartoons weekly.
See: Gas Wells Are Not Our Friends | Endless Mountains Visitors Guide: New Attraction in PA - Visit a Well Pad
See: Proposed gas drilling ban in city wins friends, foes such as Tom Ridge
See: Homeland Security in Cahoots with Fracking Gas Corporations
See: Pa. Governor Apologizes for Tracking Enviro Extremists, but Questions Remain - ProPublica