Companies
Fracking:
Gas Drilling Companies and Businesses
---
EnCana Buries Hydraulic Fracturing Pit Sludge in Unlined Pit May 14, 2009
, , YouTube, (2009)
Twenty-three days after EnCana completed hydraulic fracturing operations on the F11E, the liner is removed, some of the sludge is pumped out and the remainder - perhaps 70 barrels or more - is dozed in.
For over a year, at Journey of the Forsaken., I've been documenting EnCana's aggressive and irresponsible development of 60 natural gas wells around our home and the infamous area of the 2004 West Divide Creek natural gas blowout.
Lisa Bracken. 2009.
"If one of the pumper trucks had overturned on the county road, spilling this stuff into the environment, a hazardous materials unit would have responded, sequestered the area, potentially evacuated citizens and employed measures to safeguard first responders, citizens and the environment.
But because this is a hydraulic fracturing waste pit, out of sight of the public and on private land (owned, coincidently, by EnCana) it is simply covered up."
See: Lisa Bracken. Journey of the Forsaken.
Encana Fracking Cake for Kids - A Look Underground
, , YouTube, (2010)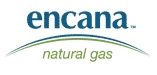 The sweet irony of this video - some things, like fracking, are best expressed with a cake!
A recent company event provided an opportunity for one of our engineers to educate children about natural gas development. Parents and educators often ask us for industry material to use with this audience so we made this video in the spirit of creativity.
What do 11 tubs of icing, more than two dozen cookies and 115 cupcakes have to do with natural gas? A lot, actually, once sculpted into a layer cake that uniquely demonstrates how the clean energy choice is extracted in our operations.
See: Encana | Mixplex.
See: Spectra Energy's "Kids Say [the] Darndest Things About Natural Gas".
Spectra Energy Watch said, "When gas companies send children to defend the industry, it is a sign of desperation."
Spectra Energy's latest 3-minute PR effort in the form of a kiddie video includes a touch of irony. It begins with the kids comparing natural gas to farts, when asked, "What is natural gas?".
The video has been removed by Spectra Energy. We saw it.
Energy in Depth
, , Energy in Depth, (2010)

Energy in Depth is an oil and natural gas industry informational site.
Since June of 2010, this has been the place to read the rebuttal to Josh Fox's documentary Gasland.
"We've spent some time over the past couple months taking a critical look at some of the key assertions made in the HBO documentary Gasland, putting forth in that time two separate rebuttal documents that we believe address in a substantive way a number of the misconceptions upon which the film, and its broader political message, is based.
Read the opposing viewpoints on Energy in Depth as an information source on Sourcewatch Wiki
See: Nora Eisenberg. AlterNet. July 23, 2010. Exposing the Natural Gas Industry's Attempt to Silence Its Critics
Please note that information taken from Wikis should be verified using other, more reliable sources. It is a good place to start research, but because anyone can edit a Wiki, we do not recommend using it in research papers or to obtain highly reliable information.

About Energy in Depth:
"Who We Are: America's natural gas and oil producers – the majority of which are small, independent businesses with less than 12 employees- are committed to strengthening America through the safe, responsible and environmentally-friendly development of domestic energy resources."
See extensive press-releases and archived press-releases reacting to environmental pressure, presenting the arguments of industry in favor of fracking the Marcelus Shale.
Related:
Lee Fuller. "HF 101: As Cornell Begins Study of Shale Gas Exploration, Energy In Depth Offers Itself Up as Resource for Ad Hoc Panel". Energy in Depth.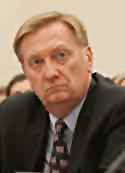 Lee Fuller
Mike Hale. The New York Times. June 21, 2010. The Costs of Natural Gas, Including Flaming Water.
Oral Statement Submitted by Mr. Lee Fuller, Representing Independent Petroleum Association of America (IPAA) and Energy In Depth (EID), 3-28-10. (PDF, 3 pp., 46,255 bytes). Submitted to: EPA Scientific Advisory Board (SAB) Environmental Engineer Committee Hydraulic Fracturing Research Plan Review. 4/7/2010- 4/8/2010. The St Regis, 923 16th Street, NW, Washington DC 20006.
See: Drilling Isn't Safe.
Energy in Depth - SourceWatch
, , SourceWatch, (2010)
"Energy in Depth (EID) is a pro-oil-and-gas drilling industry front group formed by the American Petroleum Institute, the Petroleum Association of America and dozens of additional industry organizations for the purpose of denouncing legislation proposed by Colorado U.S. Rep. Diana DeGette to regulate underground hydraulic fracturing fluids."
"The Center for Media and Democracy (CMD) publishes SourceWatch, this collaborative, specialized encyclopedia of the people, organizations, and issues shaping the public agenda. SourceWatch profiles the activities of front groups, PR spinners, industry-friendly experts, industry-funded organizations, and think tanks trying to manipulate public opinion on behalf of corporations or government. We also highlight key public policies they are trying to affect and provide ways to get involved."
Please note that information taken from Wikis should be verified using other, more reliable sources. It is a good place to start research, but because anyone can edit a Wiki, we do not recommend using it in research papers or to obtain highly reliable information.
EOG Resources
, , EOG Resources, (2010)

From EOG website: EOG Resources, Inc. is one of the largest independent (non-integrated) oil and natural gas companies in the United States with proved reserves in the United States, Canada, Trinidad, the United Kingdom and China. EOG Resources, Inc. is listed on the New York Stock Exchange and is traded under the ticker symbol "EOG."
An EOG blew out in Clearville PA. on June 4, 2010.
From Sourcewatch: On June 4, 2010, a western Pennsylvania natural-gas well owned by EOG Resources Inc. blew out, releasing an undisclosed amount of gas and drilling fluids before being contained about 16 hours later, as reported by the Wall Street Journal and The Boston Globe.
Operators at this site were preparing to extract gas after through [hydrofracking]]. In a press release, the Pennsylvania Department of Environmental Protection stated that it would "aggressively investigate" the Marcellus Shale well blowout and that it would take the "appropriate enforcement action."
"As a result, the well released natural gas and flowback (fracturing) fluid onto the ground and 75 feet into the air," the Pennsylvania Department of Environmental Protection said in the press release. It should be noted that EOG Resources is the new namesake for the company formerly known as Enron.
Exxon Confronts Nuns, Calpers Over Global Warming Plans, Boskin
, , Bloomberg.com, (2007)

Exxon Mobil Corp., the world's largest oil company, faces growing criticism from investors who say it's lagging behind competitors in addressing global warming.
The Sisters of Saint Dominic, a Roman Catholic order in New Jersey, want shareholders at today's annual meeting to approve a proposal for setting targets on greenhouse-gas reductions. The California Public Employees' Retirement System, the biggest U.S. public pension fund, seeks to oust Michael Boskin, the Exxon director who runs the board committee responsible for environmental issues.
...``Exxon's the industry laggard when it comes to climate change,'' said Laura Shaffer, manager of shareholder activities at the New York-based Nathan Cummings Foundation, which oversees $535 million.
``Given their market capitalization and their earnings, they shouldn't be lagging anybody on this issue.''
The foundation is part of an investor group that backs a proposal to force Exxon to boost spending on ethanol and other non-petroleum fuels.
Shareholders who attend the meeting at the Symphony Center in Dallas will also vote on a measure that seeks to rein in share buybacks, which have tripled in the past three years, in favor of a one-time dividend. Another would limit compensation for the company's top five executives, including Tillerson, to $500,000 a year.
Exxon Mobil Corporation
, , Exxon Mobil Corporation, (2010)

ExxonMobil. The Lamp. No. 4, 2009. p. 7-8.
Andrew Swiger, Exxon Senior V.P. has said,
"A key question about shale and other unconventional plays will be whether a company has the technology to turn them into profitable opportunities.
Swiger notes that technology advances ExxonMobil has perfected in producing unconventional natural gas from tight-sands formations in Colorado's Piceance Basin should prove advantageous.
ExxonMobil‐XTO Merger:
Read preliminary transcripts of Rex Tillerson, CEO, giving testimony to the House Energy Committee.
ExxonMobil‐XTO Merger: Impact on U.S. Energy Markets Preliminary Transcript of Testimony, House of Representatives, Subcommittee on Energy and Environment, Committee on Energy and Commerce. Wednesday, January 20, 2010. 122 pages.
This merger heralds a fundamental long‐term shift in U.S. energy markets and one that deserves our close attention. Over the last decade, a small group of companies that most Americans have never heard of has been developing huge deposits of natural gas in deep shale formations across America."
-Edward J. Markey (D-MA), Chair of Subcommittee on Energy and the Environment.Tillerson testimony on p. 52.
Exxon, XTO Probably Won't Face U.S. Fracturing Rules, FBR Says - Bloomberg.com
, , Bloomberg.com, (2010)

By Jim Polson. Bloomberg Business Week. January 21, 2010.
Exxon Mobil Corp., XTO Energy Inc. and other shale-gas producers probably won't face U.S. rules that would add costs of $100,000 a well, given comments at a Congressional hearing yesterday and the loss of a Senate seat by majority Democrats, FBR Capital Markets Corp. analysts said.
Irving, Texas-based Exxon's $30 billion acquisition of XTO isn't in jeopardy, Benjamin Salisbury and other FBR analysts wrote in a report to clients today. U.S. laws making shale development "illegal or commercially impracticable" would let Exxon terminate the deal without penalty, under the buyout agreement.
Democrats at the hearing praised the economic and environmental benefits of replacing fuels such as coal with cleaner-burning natural gas, indicating the party will emphasize jobs and the economy rather than restrictions on fracturing petroleum-bearing rock that might curb drilling by as much as 20 percent, the analysts wrote. Environmentalists said chemicals in fracturing fluid contaminate drinking water.
Exxon-Xto Deal Forces Congress to Reconsider Natural Gas
, , The New York Times : Climatewire, (2010)
By Joel Kirkland of ClimateWire, New York Times.
The $31 billion Exxon-XTO all-stock deal still has to jump some regulatory hurdles. If the merger becomes real, Exxon will be the largest natural gas producer in the country, controlling large chunks of acreage in the most promising onshore gas fields in the United States.
Texas, Louisiana, Oklahoma, Arkansas and the Appalachian regions of Pennsylvania and New York are the epicenter of shale gas, coalbed methane and tight-sand gas formations.
See: Marching Band, Quail Hunt Helped Exxon's Tillerson to XTO Deal - Bloomberg.com
Frac Tech: Stage After Stage
, , Frac Tech: Stage After Stage, (2010)

Frac Tech is one of the smaller companies mentioned in the memorandum to Members of the Subcommittee on Energy and Environment from Chairman Henry A. Waxman and Subcommittee Chairman Edward J. Markey Examining the Potential Impact of Hydraulic Fracturing. (PDF)
Frac Tech describes itself as "one of the largest and fastest growing land stimulation companies."
Little is known about the practices of these and other small and medium sized companies that provide fracturing services across the country.
Frac Tech's CEO Dan Wilk received one of the eight letters from this Committe on February 18, 2010. They are listed in this document:
Energy & Commerce Committee Investigates Potential Impacts of Hydraulic Fracturing.
See Shale Maps of the U.S, World, Australia, China, Eastern Europe and the Middle East.
See: Jaime Adame. "Cisco's Frac Tech Grows". August 7, 2010. Abilene Reporternews Online.