Energy in Depth
Publication Type:
Web Article
Source:
Energy in Depth (2010)
URL:
http://www.energyindepth.org/
Keywords:
companies
Notes:

Energy in Depth is an oil and natural gas industry informational site.
Since June of 2010, this has been the place to read the rebuttal to Josh Fox's documentary Gasland.
"We've spent some time over the past couple months taking a critical look at some of the key assertions made in the HBO documentary Gasland, putting forth in that time two separate rebuttal documents that we believe address in a substantive way a number of the misconceptions upon which the film, and its broader political message, is based.
Read the opposing viewpoints on Energy in Depth as an information source on Sourcewatch Wiki
See: Nora Eisenberg. AlterNet. July 23, 2010. Exposing the Natural Gas Industry's Attempt to Silence Its Critics
Please note that information taken from Wikis should be verified using other, more reliable sources. It is a good place to start research, but because anyone can edit a Wiki, we do not recommend using it in research papers or to obtain highly reliable information.

About Energy in Depth:
"Who We Are: America's natural gas and oil producers – the majority of which are small, independent businesses with less than 12 employees- are committed to strengthening America through the safe, responsible and environmentally-friendly development of domestic energy resources."
See extensive press-releases and archived press-releases reacting to environmental pressure, presenting the arguments of industry in favor of fracking the Marcelus Shale.
Related:
Lee Fuller. "HF 101: As Cornell Begins Study of Shale Gas Exploration, Energy In Depth Offers Itself Up as Resource for Ad Hoc Panel". Energy in Depth.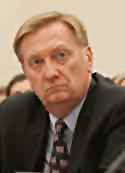 Lee Fuller
Mike Hale. The New York Times. June 21, 2010. The Costs of Natural Gas, Including Flaming Water.
Oral Statement Submitted by Mr. Lee Fuller, Representing Independent Petroleum Association of America (IPAA) and Energy In Depth (EID), 3-28-10. (PDF, 3 pp., 46,255 bytes). Submitted to: EPA Scientific Advisory Board (SAB) Environmental Engineer Committee Hydraulic Fracturing Research Plan Review. 4/7/2010- 4/8/2010. The St Regis, 923 16th Street, NW, Washington DC 20006.
See: Drilling Isn't Safe.