Biblio
A
As climate crime continues, who are we sending to jail? Tim DeChristopher?
, , Grist, (2011)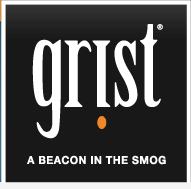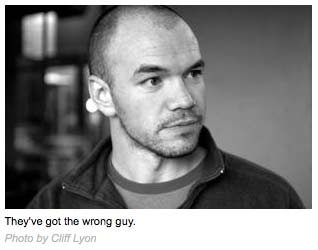 Let's consider for a moment the targets the federal government chooses to make an example of.
So far, no bankers have been charged, despite the unmitigated greed that nearly brought the world economy down. No coal or oil execs have been charged, despite fouling the entire atmosphere and putting civilization as we know it at risk.
But engage in creative protest that mildly disrupts the efficient sell-off of our landscape to oil and gas barons? As Tim DeChristopher found out on Thursday, that'll get you not just a week in court, but potentially a long stretch in the pen...
Bill McKibben
Bill McKibben is the author of a dozen books on the environment, a scholar in residence at Middlebury College, and founder of 350.org. He also serves on Grist's board of directors.
See: Tim DeChristopher | Bidder70.
See: Gas Drillers Plead Guilty to Felony Dumping Violations
See: Student Disrupts Government Auction of 150,000 Acres Of Wilderness For Oil & Gas Drilling.
See: The Need for Mass Mobilizations
See also: Video - 350.org: Because the world needs to know.
See also: Bill McKibben: WikiLeaks Cables Confirm U.S. "Bullying and Buying" of Countries during COP15 Was Worse than Realized.
See: Amy Goodman and Juan Gonzalez. "Environmentalist Tim DeChristopher Found Guilty of Sabotaging Oil and Gas Auction; Faces up to 10 Years in Jail." Democracy Now!. March 4, 2011.
As You Sow - Corporate Accountability, Shareholder Action, and ToxicsReduction
, , As You Sow, (2010)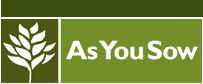 As You Sow is promoting corporate accountability through shareholder action and toxics reduction using innovative legal strategies and community grantmaking. We are transforming corporate behavior and creating a more socially and environmentally just society.
See: David O. Williams. May 26, 2011. "Major bloc of Chevron, Exxon shareholders vote to look closer at fracking." Washington Independent.
See: Fracking at Exxon and Ultra
Atlas Energy, Inc.
, , (2010)

On Aug. 17, 2010, The Associated press reported that the Pennsylvania Department of Environmental Protection fined Atlas Energy nearly $100,000 for a wastewater spill that contaminated a Washington County watershed.
Environmental officials said Atlas allowed hydraulic fracturing fluids used to drill in the Marcellus Shale to overfill a wastewater pit and contaminate a tributary of Dunkle Run.
DEP officials said the spill happened in early December 2009. Environmental officials say Atlas corrected the problem but failed to report it to the DEP.
See: Pennsylvania lawsuit says drilling polluted water.
Feb. 16, 2010.
AVELLA, Pennsylvania (Reuters) – A Pennsylvania landowner is suing an energy company for polluting his soil and water in an attempt to link a natural gas drilling technique with environmental contamination.
George Zimmermann, the owner of 480 acres in Washington County, southwest Pennsylvania, says Atlas Energy Inc. ruined his land with toxic chemicals used in or released there by hydraulic fracturing.
Water tests at three locations by gas wells on Zimmermann's property — one is 1,500 feet from his home — found seven potentially carcinogenic chemicals above "screening levels" set by the U.S. Environmental Protection Agency as warranting further investigation.
Atlas Energy, Inc. (NASDAQ: ATLS) formerly Atlas America, Inc. ("Atlas Energy" or "the Company"), has been engaged in the energy industry since 1968 and is currently a leading producer in the Marcellus Shale.
The company is also one of the largest producers in the New Albany Shale in Indiana, the Antrim Shale in Michigan and the Chattanooga Shale in Tennessee. Atlas Energy is the country's leading sponsor and manager of tax-advantaged energy investment partnerships that finance the exploration and development of natural gas. Over the last five years, Atlas Energy has raised in excess of $1.5 billion through its drilling programs.
See: Big Money Drives Up the Betting on the Marcellus Shale
B