N.Y. Democrat Fires Back at Obama Admin in Fight Over Shale Drilling
, , The New York Times | Greenwire, (2010)
A leading congressional critic of shale drilling is scolding the Obama administration for failing to try to slow drilling in the Northeast's Marcellus Shale.
Rep. Maurice Hinchey (D-N.Y.) fired off a letter (pdf) yesterday to the commander of the North Atlantic Division of the Army Corps of Engineers, Brig. Gen. Peter "Duke" DeLuca. DeLuca represents the federal government on the little-known but powerful Delaware River Basin Commission (DRBC), and he rebuffed Hinchey's request that he use his vote to block gas drilling there until a lengthy study is completed.
See: Keystone XL Pipeline - Issues
Both Hinchey and Johanns have been rebuffed by the President and the State Department. Might this be telling us about the direction the Administration is taking in regards to its Energy Policy? nz
See: Obama Admin Rejects Timeout for Natural Gas Drilling in N.Y., Pa.
See: What President Obama should have said about natural gas.
See: In Pa., Rove tells Marcellus shale drillers: Expect 'sensible regulation'
Natural Gas Drillers Protest Nomination of Fracking Critics for EPA Review Panel
, , New York Times: Greenwire, (2010)

The Independent Petroleum Association of America sent a letter (pdf) to EPA today highlighting two critics on the list of 82 potential panelists.
"Unfortunately, a number of nominees' past comments betray a strong and unambiguous antipathy toward shale development in general, and hydraulic fracturing in particular," IPAA President and CEO Barry Russell wrote.
The letter singles out two critics -- Theo Colborn and Robert Howarth. It does not give their names, but IPAA's detailed complaints about the two identify them.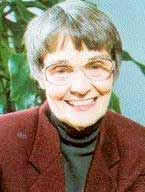 Colborn is a Colorado zoologist and pharmacist whose group, TEDX — The Endocrine Disruption Exchange, has sought to document the damage that fracturing can do to water and human health. IPAA said she authored a "white paper" that called for federal regulation of fracturing.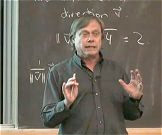 Howarth is a Cornell University professor who issued a three-page draft report in April saying that shale gas production and use may generate as much greenhouse gas emissions as production and use of coal. Russell's letter said it was "riddled with errors."
See: U.S. EPA Initiates Hydraulic Fracturing Study | Meeting | EPA Science Advisory Board (SAB)
See: 2011 EPA Hydraulic Fracturing Study Plan Review Panel Selections.
See: Cornell's Howarth Warns EPA on Shale Gas Greenhouse Footprint
Obama Admin Rejects Timeout for Natural Gas Drilling in N.Y., Pa.
, , The New York Times: Greenwire, (2010)
The Obama administration has decided against pressing for a temporary halt to Marcellus Shale drilling in Pennsylvania and New York, a key federal official said.
Brig. Gen. Peter "Duke" DeLuca, commander of the North Atlantic Division of the Army Corps of Engineers, last week declined a request from Rep. Maurice Hinchey (D-N.Y.) to use the federal government's vote on the Delaware River Basin Commission (DRBC) to seek a temporary ban on gas production in the Delaware watershed.
Hinchey wants drilling there to wait until the commission completes a "cumulative impact statement," but DeLuca said that could delay drilling for years...
...Hinchey wrote DeLuca on Sept. 9, saying he was alarmed that the DRBC is preparing to finish regulations -- which would allow production to start -- this year, before a cumulative impact study could even start. He asked DeLuca to use his seat on the commission to advocate for blocking development until after the study is done.
"It is difficult to understand how the DRBC can consider the release of gas drilling regulations without a comprehensive assessment of the possible impacts in the Delaware River Basin," Hinchey wrote...
Environmentalists say DeLuca is wrong when he asserts that the DRBC must balance environmental concerns with economic development. Jill Wiener, a leader of an upstate New York group called Catskills Citizens for Safe Energy, said the commission's mandate is to protect water quality.
"They owe their fealty to the river and the people of the basin," Wiener said, "not the economic health of a few leaseholders and multinational corporations."
But industry officials say DeLuca was correct to reject Hinchey's request.
"Just to be clear here, Hinchey was trying to use a federal agency to direct the actions of a regional water board for the purposes of preventing the development of natural gas in a state where he doesn't even live," said Chris Tucker, spokesman for Energy in Depth, a group of independent drillers. "Next thing you know, he'll be ordering the Army Corps to build levees around our well sites in Wyoming."