Natural Gas Drillers Protest Nomination of Fracking Critics for EPA Review Panel
Publication Type:
Newspaper Article
Source:
New York Times: Greenwire (2010)
URL:
http://www.nytimes.com/gwire/2010/09/30/30greenwire-natural-gas-drillers-protest-nomination-of-fra-98647.html
Keywords:
background
Notes:

The Independent Petroleum Association of America sent a letter (pdf) to EPA today highlighting two critics on the list of 82 potential panelists.
"Unfortunately, a number of nominees' past comments betray a strong and unambiguous antipathy toward shale development in general, and hydraulic fracturing in particular," IPAA President and CEO Barry Russell wrote.
The letter singles out two critics -- Theo Colborn and Robert Howarth. It does not give their names, but IPAA's detailed complaints about the two identify them.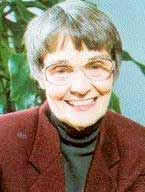 Colborn is a Colorado zoologist and pharmacist whose group, TEDX — The Endocrine Disruption Exchange, has sought to document the damage that fracturing can do to water and human health. IPAA said she authored a "white paper" that called for federal regulation of fracturing.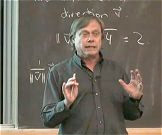 Howarth is a Cornell University professor who issued a three-page draft report in April saying that shale gas production and use may generate as much greenhouse gas emissions as production and use of coal. Russell's letter said it was "riddled with errors."
See: U.S. EPA Initiates Hydraulic Fracturing Study | Meeting | EPA Science Advisory Board (SAB)
See: 2011 EPA Hydraulic Fracturing Study Plan Review Panel Selections.
See: Cornell's Howarth Warns EPA on Shale Gas Greenhouse Footprint