EPA Findings on Hydraulic Fracturing Deemed "Unsupportable".
, , Union of Concerned Scientists: Citizens and Scientists for Environmental Solutions, (2007)

When an EPA study concluding that hydraulic fracturing "poses little or no threat" to drinking water supplies was published in 2004, several EPA scientists challenged the study's methodology and questioned the impartiality of the expert panel that reviewed its findings.
See: Halliburton's Interests Assisted by White House - Los Angeles Times.
See also: Expert Opinion on the EPA research prior to the passage of the Energy Policy Act (2005) by EPA whistle-blower Weston Wilson, 2004.
See: The American Association for the Advancement of Science (AAAS) Reaffirms Statements on Climate Change and Integrity. 12/04/09.
Sean Hannity of Fox News has failed Science.

All Things Nuclear
, , Union of Concerned Scientists, (2011)

Expert reports and selections of news accounts and analysis of the breaking news concerning the meltdown of Japan's nuclear reactors ongoing since March 13, 2011.
To respond to questions we've been getting, we're developing a set of responses to "frequently asked questions." The FAQ is located here: "Nuclear Reactor Crisis in Japan FAQs", and we will continue adding to it through the week.
Follow Google News on 'meltdown'.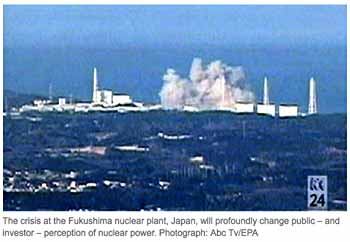 Contact All Things Nuclear.
A project of the Union of Concerned Scientists.