All Things Nuclear
Publication Type:
Web Article
Source:
Union of Concerned Scientists (2011)
URL:
http://allthingsnuclear.org/tagged/Japan_nuclear
Keywords:
experts
Notes:

Expert reports and selections of news accounts and analysis of the breaking news concerning the meltdown of Japan's nuclear reactors ongoing since March 13, 2011.
To respond to questions we've been getting, we're developing a set of responses to "frequently asked questions." The FAQ is located here: "Nuclear Reactor Crisis in Japan FAQs", and we will continue adding to it through the week.
Follow Google News on 'meltdown'.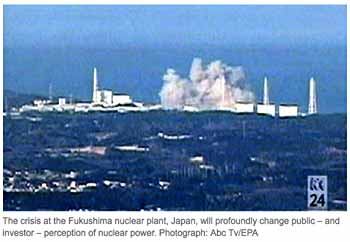 Contact All Things Nuclear.
A project of the Union of Concerned Scientists.