Bluedaze - Drilling Reform for Texas
, , Bluedaze, (2010)

Texas based blogger "TXsharon".
"I'm a landowner and a mineral owner on top of the Barnett Shale.
If you want to know how I became known as TXsharon and why industry tries to discredit me by calling me a "left-wing lunatic with a socialists agenda," you can read about it here: How I became a "Far Left Radical with a socialist agenda," etc. And, yes, I'm a mineral owner.
In January 2010, I started working for Texas Oil and Gas Accountability Project on a very part-time basis. I am likely the only person in Texas who gets paid for helping Texans who are negatively effected by oil and gas development. We hope to make my position full-time soon."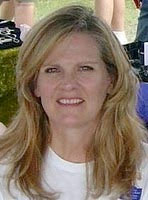 See: Cheney Helped Halliburton Hide Secrets About Dangerous Chemicals in YOUR Drinking Water. Tue Nov 25, 2008 at 08:36:40 AM CST.
See: "Doodygate".

See TxSharon's Diary on the Daily Kos.
See Barnett Shale: Aerial View and Cattle Drink Drilling Waste
Fracked: Barnett Shale drilling chemicals found in blood and organs
, , Daily Kos, (2010)

Bob and Lisa were told by their doctor to move out of their home withing 48 hours because it was too dangerous for them to stay after they were diagnosed with drilling chemicals in their blood and organs.
Videos and posting by Bluedaze Sharon Wilson.
Brandon Evans. 9/27/2010. Fight for Survival. Wise County Messenger. Online Edition.
It doesn't have to be this way. There are affordable emission controls that industry could use to prevent 90% of the emissions. These are some of the best practices least destructive practices described in DRILL RIGHT TEXAS: Best oil & gas development practices for Texas. Industry refuses to use control technology unless it is mandated.
Before you go all weird and start attacking Texas, have a look at this map and know that they are finding more shale areas everyday, everywhere, all across the globe. Shale gas is the biggest scam ever played on the human race.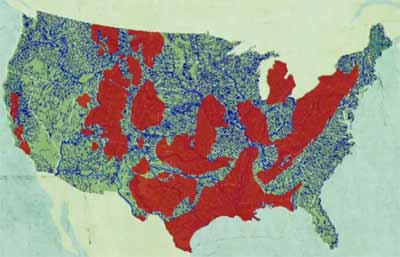 Keep drilling toxics out of our drinking water.