Encana
, , Encana, (2010)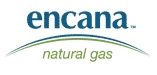 Among the largest natural gas companies in North America, based in Calgary, Alberta.
The Michigan Land Use Institute reported that In 2006 the Colorado Oil and Gas Conservation Commission fined Encana $370,000 for flawed drilling practices. Residents said the drilling contaminated Divide Creek with methane and benzene.
Alan Boras, Encana's spokesman, said in an interview that the leak was "a rare circumstance" caused by flaws in the cement that holds the well casing in place.
"Within less than a week of being alerted, the problem was rectified," Mr. Boras said.
Lisa Bracken, on Journey of the Forsaken, reported on June 30, 2010 that,
"EnCana has recently submitted twenty well permits (with at least twenty more on the horizon) to infill drill in our neighborhood... despite 1) low natural gas prices, despite 2) EnCana suing the state of Colorado over new public safety rules (which are by the way utterly toothless) and which they say are driving them from Colorado; and, 3) despite the persistent, increasing and largely un-investigated presence of leaking hydrocarbon toxins into groundwater and private water wells.
Why the renewed surge in activity? Could be because China is dumping investment dollars into EnCana's bank account to facilitate extraction of gas for export to China?"
See: Natural gas: the commodity world's 'ugly duckling'.
See Lisa Bracken video.
See: Lisa Bracken Website: Journey of the Forsaken.
See: Will Koop. Encana's Cabin Not So Homey: Cumulative Environmental Effects - An Unfolding and Emerging Crisis in Northeastern British Columbis'a Shale Gas Plays. (PDF 13. 4 MB, 58 pp.). November 9, 2010.
An Introductory Journey Into BC's Dirty Domino Zone - Commentary and Recent Photos by Garth Lenz.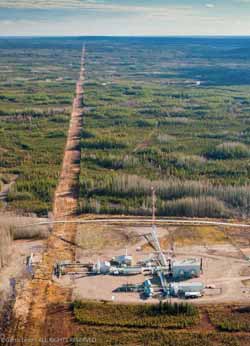 See: Letter written to Vancouver Sun by Fort Nelson First Nation Chief, Kathie Dickie. Dec. 22, 2009. (Koop, p. 21)
Calgary-based EnCana Corporation, Canada's largest gas producer, along with a consortium of seven other oil companies, is planning to build the biggest gas processing plant in North America in the heart of our 1910 treaty territory.
We've been told many things by the B. C government as we've tried to participate in the environmental assessment process. One official said that because our 100-year-old treaty doesn't specifically address clean air, we have no say on clean air when it comes to the construction of the biggest greenhouse gas creator in B.C. Imagine being told by a government official in 2009 that you have no say on the quality of air you or your children breathe! What parent would stand for it?
We understand the value to the province of shale gas development in the Horn River Basin. But such economic development, whether for our community or yours, should not come at the expense of a gutting of the land, water, and air where a community lives.
We are the only Treaty 8 Nation that lives within the Horn River Basin, and this gas plant, designed to open the basin to drilling, pipelines and gas development, will have an immense effect on our rights and interests. Without the capacity to determine and plan for this development, the survival of the Fort Nelson First Nation is in jeopardy. This plant and the development that it brings must not mean the end of us.
Source: Fort Nelson First Nation Chief, Kathie Dickie, Vancouver Sun, December 22, 2009, Premier's climate-change hypocrisy could doom first nation's way of life.
See: Julie Green. "The Game Changer." UpHere Business. June 2010.
...In mid-April, Dickie signed an agreement with Spectra. "It's more than an impact-benefit agreement," says Spectra's Duane Rae. "It formalizes the relationship we already have and talks about how we're going to continue working together." The band is working on similar agreements with TransCanada and EnCana. Dickie has a list of substantial fears about shale development and water is at the top.
Encana Fracking Cake for Kids - A Look Underground
, , YouTube, (2010)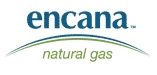 The sweet irony of this video - some things, like fracking, are best expressed with a cake!
A recent company event provided an opportunity for one of our engineers to educate children about natural gas development. Parents and educators often ask us for industry material to use with this audience so we made this video in the spirit of creativity.
What do 11 tubs of icing, more than two dozen cookies and 115 cupcakes have to do with natural gas? A lot, actually, once sculpted into a layer cake that uniquely demonstrates how the clean energy choice is extracted in our operations.
See: Encana | Mixplex.
See: Spectra Energy's "Kids Say [the] Darndest Things About Natural Gas".
Spectra Energy Watch said, "When gas companies send children to defend the industry, it is a sign of desperation."
Spectra Energy's latest 3-minute PR effort in the form of a kiddie video includes a touch of irony. It begins with the kids comparing natural gas to farts, when asked, "What is natural gas?".
The video has been removed by Spectra Energy. We saw it.