Water All Around … Or is There? | Activist's Corner
Publication Type:
Web Article
Source:
Workers World (2010)
URL:
http://www.workers.org/2010/us/fracking_0916/
Keywords:
opinion
Notes: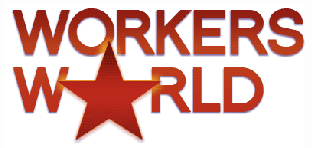 Much of the focus on the rapid expansion of natural gas extraction through hydrofracturing, or "fracking," has centered on methane leaks and chemical contamination of residential water wells. In Dimock, Pa., more than 15 residents sued Cabot Oil and Gas Corp., charging permanent damage to their wells.
However, another concern is the impact of fracking on renewable sources of fresh water. Some fear that this drilling process may be draining valuable and irreplaceable water resources.
See: Do the natural gas industry's surface water withdrawals pose a health risk?