Deep Down | Film on Mountaintop Mining | PBS
Publication Type:
Video Recording
Source:
Independent Lens | PBS (2010)
URL:
http://www.pbs.org/independentlens/deep-down/
Keywords:
opinion
Notes:
Beverly May and Terry Ratliff grew up like kin on opposite sides of a mountain ridge in eastern Kentucky. Now in their fifties, the two find themselves in the midst of a debate dividing their community and the world: who controls, consumes, and benefits from our planet's shrinking supply of natural resources?
While Beverly organizes her neighbors and leads a legal fight to stop Miller Brothers Coal Company from advancing into her hollow, Terry considers signing away the mining rights to his backyard-a decision that could destroy not only the two friends' homes, but the peace and environment surrounding their community.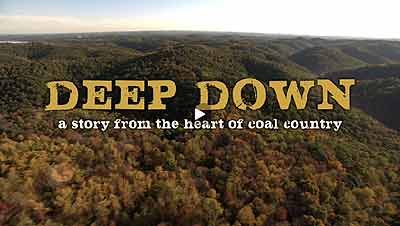 Co-Director/Cinematographer
JEN GILOMEN is Director of Public Media Strategies at the Bay Area Video Coalition (BAVC).
Co-Director/Editor
SALLY RUBIN is a documentary filmmaker and editor based in Los Angeles.
See: Shnayerson, Michael. 2008. Coal River. 1st ed. Farrar, Straus and Giroux, January 8.
See: Robert F. Kennedy, Jr. Mobilizes on Mountaintop Removal
See: Crimes against nature: how George W. Bush and his corporate pals are plundering the country and high-jacking our democracy
See: Marsh Fork Elementary: Journey Up Coal River | A Community and Strip Mining
See: Mountaintop Removal (Film)
See: Mike Roselle clip 2-from the Southern Regional Jail West Virginia
See: Tree spiker : from Earth First! to lowbagging: my struggles in radical environmental action
See: Leveling Appalachia: The Legacy of Mountaintop Removal Mining