BJ Services
Publication Type:
Web Article
Source:
BJ Services (2010)
URL:
http://www.bjservices.com/
Keywords:
companies
Notes: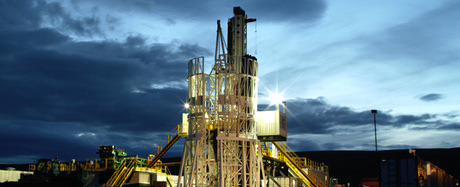 BJ is one of the large companies being investigated by the U.S. House Energy and Commerce Committee to see if the gas extraction method known as hydraulic fracturing, or fracking, is a hazard to groundwater drinking supplies.
The Houston Chronicle reported that Texas Democratic gubernatorial nominee Bill White, 2010, may have had a conflict of interest during his term as mayor of Houston. Bill White earned more than $2.6 million serving on the board of a gas well servicing company that now is part of a congressional investigation into possible groundwater contamination.
White, who made cleaning Houston's polluted air a hallmark of his tenure as Houston's mayor, has been on the board of BJ Services Co. since 2003, the year he was elected, earning more than $627,000.
White also received almost $830,000 in stock and another $245,000 in stock options. He will receive an additional $180,000 in stock and a retirement payout of $783,000 if the firm's merger with Baker Hughes is approved by shareholders Friday.
See: 03/31/2010--Baker Hughes and BJ Services Stockholders Approve Merger
From the web site: "BJ Services has earned a reputation for providing reliable fracturing services for virtually every major shale oil and gas operator. Since 1981, our skilled engineers and crews have successfully designed and pumped more than 21,500 shale frac treatments around the world. We know that every shale formation is different and we offer the most advanced fracturing technologies–the right fluids, proppants and equipment–needed to "crack the code" for optimum frac designs and operations."