The Warriors of Qiugang: 仇岗卫士 A Chinese Village Fights Back
, , Yale Environment 360, (2011)


Like many villages in China's industrial heartland, Qiugang — a hamlet of nearly 1,900 people in Anhui province — has long suffered from runaway pollution from nearby factories.
In Qiugang's case, three major enterprises with little or no pollution controls churned out chemicals, pesticides, and dyes, turning the local river black, killing fish and wildlife, and filling the air with foul fumes that burned residents' eyes and throats and sickened children.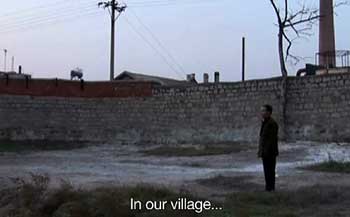 This exclusive e360 video report, "The Warriors of Qiugang" — co-produced by Yale Environment 360 — tells the story of how the villagers fought to transform their environment, and, in the process, found themselves transformed as well.
The 39-minute video focuses on an unlikely hero — farmer Zhang Gongli, now almost 60, who leads the village's fight to shut down the chemical plant. Soft-spoken and easy-going, but with a backbone of steel, Zhang — who has only a middle-school education — quickly learns how to use China's more stringent federal environmental laws to put pressure on the factory owners and their cronies in local and regional government.
"We are sorry to be born in this place," says Zhang, "but we had no choice. This was forced upon us."
The camera follows Zhang as he deals with threats from local thugs, rallies his neighbors, and travels to Beijing, where he attends a heady meeting of China's emerging environmental movement. Zhang — like so many other Chinese — finds himself plunged into a new and wholly unfamiliar world.
The Warriors of Qiugang, was nominated for a 2011 Academy Award for Best Documentary (Short Subject).
See: A Life's Value May Depend on the Agency, but It's Rising