PBS | Need to Know
, , PBS.org, (2010)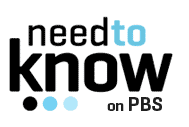 Some say the controversial method of extracting natural gas known hydraulic fracturing, or fracking, is polluting their water. Regulators said they had no jurisdiction on the Fento Land.
Watch the individual segments: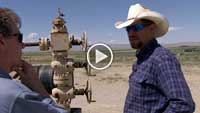 In collaboration with
ProPublica
, Need to Know correspondent John Larson investigated the practice of fracking, which some Wyoming residents said, was polluting their water.
PBS Editor's note: This video was temporarily taken off the site to reconfirm past and current energy industry affiliations of members of an EPA peer review panel. We determined that our original reporting and statements were accurate, but to avoid confusion about the members' current affiliations, a graphic listing their names was removed with accompanying narration.