Firm's Iraq Deals Greater Than Cheney Has Said
, , Global Policy Forum, (2001)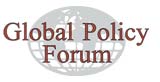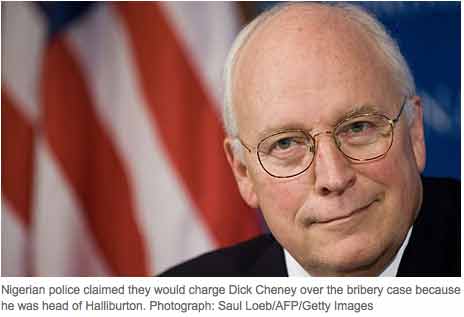 During last year's presidential campaign, Richard B. Cheney acknowledged that the oil-field supply corporation he headed, Halliburton Co., did business with Libya and Iran through foreign subsidiaries. But he insisted that he had imposed a "firm policy" against trading with Iraq.
"Iraq's different," he said...
Cheney has offered contradictory accounts of how much he knew about Halliburton's dealings with Iraq. In a July 30, 2000, interview on ABC-TV's "This Week," he denied that Halliburton or its subsidiaries traded with Baghdad.
"I had a firm policy that we wouldn't do anything in Iraq, even arrangements that were supposedly legal," he said. "We've not done any business in Iraq since U.N. sanctions were imposed on Iraq in 1990, and I had a standing policy that I wouldn't do that."
Cheney modified his response in an interview on the same program three weeks later, after he was informed that a Halliburton spokesman had acknowledged that Dresser Rand and Ingersoll Dresser Pump traded with Iraq. He said he was unaware that the subsidiaries were doing business with the Iraqi regime when Halliburton purchased Dresser Industries in September 1998.
See: Halliburton on Fracking Resource Guide.

Global Policy Forum is an independent policy watchdog that monitors the work of the United Nations and scrutinizes global policymaking. GPF works particularly on the UN Security Council, the food and hunger crisis, and the global economy. We promote accountability and citizen participation in decisions on peace and security, social justice and international law.
GPF gathers information and circulates it through a comprehensive and heavily-visited website, as well as through frequent media interviews. We play an active role in NGO networks and other advocacy arenas. We organize meetings and conferences and we publish original research and policy papers.
GPF analyzes deep and persistent structures of power and dissects rapidly-emerging issues and crises. GPF's work challenges mainstream thinking and questions conventional wisdom. We seek egalitarian, cooperative, peaceful and sustainable solutions to the world's great problems.
See: FCPA Blog | UK Court Won't Block Telser Extradition
See: Fracking Resource Guide | Halliburton (updated)
See: Crimes against nature: how George W. Bush and his corporate pals are plundering the country and high-jacking our democracy
See: Halliburton's Interests Assisted by White House - Los Angeles Times