FCPA Blog | UK Court Won't Block Telser Extradition
Publication Type:
Web Article
Source:
The Foreign Corrupt Practices Act (FPCA) Blog (2011)
URL:
http://www.fcpablog.com/blog/tag/snamprogetti
Keywords:
government
Notes: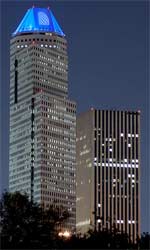 The Continental Center and KBR Tower (foreground) in downtown Houston.
Photo by Blair McFarlain.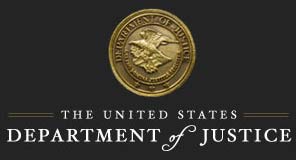 The London lawyer accused by American authorities of helping KBR and its partners bribe Nigerian officials lost his battle against extradition yesterday.
The British High Court affirmed a decision to send Jeffrey Tesler, 62, a U.K. citizen, to Houston to answer criminal charges in federal court. He faces up to 55 years in prison and forfeiture of more than $132 million.
Tesler was indicted in February 2009. He was charged with one count of conspiracy to violate and ten counts of violating the FCPA. The DOJ alleges he was part of a decade-long scheme to bribe Nigerian government officials in exchange for contracts worth $6 billion to build liquefied natural gas facilities on Bonny Island, Nigeria.
His co-defendant, Wojciech Chodan, KBR's former commercial vice president at a U.K. subsidiary, was extradited from Britain in December last year. He pleaded guilty in Houston federal court to conspiring to violate the FCPA.
Chodan's sentencing is scheduled for February 22, 2011. He faces up to five years in prison on the conspiracy charge. As part of his plea agreement, Chodan, 72, who's also a U.K. citizen, agreed to forfeit $726,885.
See: Barry Meier and Clifford Krauss. "Inquiry Puts Halliburton in a Familiar Hot Seat". NYT Business Day. October 28, 2010.
Last year, for example, Halliburton and KBR agreed to pay $579 million to settle charges brought by the Justice Department and the Securities and Exchange Commission in connection with bribes that KBR had paid to top Nigerian officials over a decade. The companies still face criminal liability in Nigeria over the episode, which involved contracts to build a liquefied natural gas complex.
See: Snamprogetti, ENI In $365 Million Settlement
See: Fracking Resource Guide | Halliburton (updated)

Richard L. Cassin lived in the Middle East and Asia for 25 years. Before founding Cassin Law LLC, he was a senior partner in a major international law firm and managing partner of its Asia practice in Singapore, Hong Kong and Beijing.
He helps clients comply with the Foreign Corrupt Practices Act and other U.S. laws, and regularly assists companies facing compliance issues.