Addressing the Environmental Risks from Shale Gas Development
, , (2010)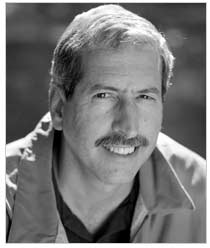 Our analysis suggests that while shale gas development poses significant risks to the environment, including faulty well construction, blowouts, and above-ground contamination due to leaks and spills of fracturing fluids and waste water, technologies and best practices exist that can help manage these risks.
Best practices are currently being applied by some producers in some locations, but not by all producers in all locations. Enforcing strong regulations is necessary to ensure broader adoption of these practices and to minimize risk to the environment. In addition, if increased shale gas development is to be undertaken responsibly, the cumulative risks of developing thousands of wells must be considered.
The report concludes that faulty well construction, in particular poorly cemented steel casings needed to isolate the gas from shallow formations, as well as above-ground contamination due to leaks and spills of fracturing fluids and waste water, pose more significant risks to the environment.
In addition, continued study and improved communication of the environmental risks associated with both individual wells and large scale shale gas development are essential for society to make well-informed decisions about its energy future.
"Although the technologies, best practices, and regulations that can help minimize these risks exist, they have not yet been universally adopted," says Worldwatch Fellow and co-author Saya Kitasei. "Experiences in Colorado, Wyoming, Pennsylvania, and New York demonstrate that strong public pressure exists for stricter oversight."
Mark Zoback is one of the scientists on the short list for the upcoming EPA study.
The Worldwatch Institute is an independent research organization recognized by opinion leaders around the world for its accessible, fact-based analysis of critical global issues. The Institute's three main program areas include Climate & Energy, Food & Agriculture, and the Green Economy.
See: Flavin, C., and S. Kitasei. The Role of Natural Gas in a Low-Carbon Energy Economy. Briefing paper. Natural Gas and Sustainable Energy Initiative. Washington, D.C.: Worldwatch Institute, 2010. (PDF, 617kb)