Extraction-tax and campaign donations
, , Philly.com, (2010)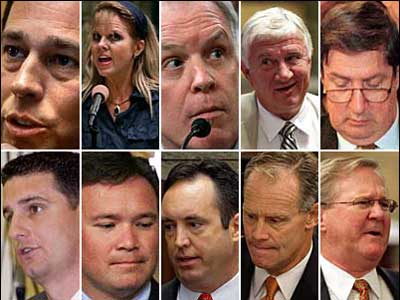 Between now and October 1st, the state legislature will debate a new tax on natural gas extraction. But because of a loophole in the state's campaign finance laws, legislators will likely cast their votes before disclosing recent donations. That means the gas industry and environmental groups can flood Harrisburg with contributions without anyone knowing where the money is going.
That's why "It's Our Money" and Common Cause have teamed up to create a place where lawmakers can report contributions in real time: Marcellus Shale Money Watch.
Pennsylvania's environmental destruction is not limited to gas drilling. See: Coalfield Justice Blog, "What Could Be Worse?
Here is what could be worse: all the concern about shale gas has made the public unaware of other continuing problems. Big coal continues to destroy houses and streams. No one is demanding that the long overdue Act 54-required study of longwall mining be released. Big coal is continuing to do as it will with coal ash. With budget cuts in DEP, longwall enforcement, which has never been adequate, will be even worse.