Earthjustice
, , Earthjustice: Environmental Law: Because the Earth Needs a Good Lawyer, (2010)

Earthjustice Fast Facts
Did you know? We've provided legal representation at no cost to more than 700 clients, from the Natural Resources Defense Council and the Wilderness Society to community-based coalitions. Here are some more facts about us:
Founded in 1971 as the Sierra Club Legal Defense Fund
Name changed to Earthjustice in 1997
Headquartered in Oakland, CA
Number of employees: ~150
President: Trip Van Noppen
Pennsylvania Gas Pipeline Challenged
, , Earthjustice, (2011)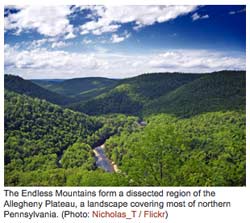 Earthjustice is representing the Sierra Club, Damascus Citizens for Sustainability and the Lycoming County-based Coalition for Responsible Growth and Resource Conservation as proposed interveners in a proceeding before the Federal [Energy] Regulatory Commission (FERC), which has been asked to expedite approval of a proposed pipeline that would cut through portions of northeastern Pennsylvania. The groups are calling on federal regulators to thoroughly review the cumulative environmental impacts of the project before any decision is made.
See press release (Dec. 20. 2010): Groups Move to Intervene in PA Pipeline Project