Montana Environmental Information Center (MEIC)
, , Montana Environmental Information Center (MEIC), (2010)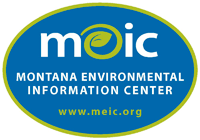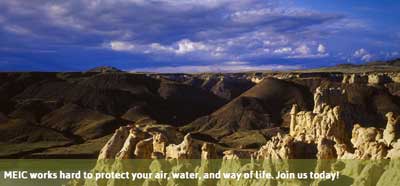 Government Agency Watchdog.
Montana Environmental Information Center (MEIC) is Montana's environmental "watchdog." It has successfully influenced state and federal agencies for more than three decades, monitoring issues from old growth forest protection, to standards for coal bed methane development, to air and water pollution permits. When all else fails, MEIC utilizes litigation to ensure that environmental laws are complied with.
Promoter and Protector of the Constitution. MEIC works hard to uphold the valuable rights afforded by Montana's Constitution, including the inalienable right to a clean and healthful environment, the right to participate in and know about government operations, and the right to have all lands disturbed by the taking of natural resources reclaimed.
Respected Media Source. MEIC has a long history of working with the mass media to raise public awareness and understanding of key environmental issues. Through writing opinion pieces and making its staff available to the press, MEIC makes sure that critical issues receive the attention they deserve. MEIC provides a nonpartisan perspective, and is consistently quoted in a variety of Montana and national newspapers and other media.
Grassroots Advocate and Public Educator. MEIC assists individuals and local organizations facing environmental problems by providing information, organizing and tactical advice, and technical assistance. MEIC also has an active membership ready to submit comments, attend hearings, and go to pubic rallies when needed."