Switchboard, from NRDC :: Amy Mall's Blog :: Tags: hydraulicfracturing
, , Switchboard, from NRDC :: Amy Mall's Blog, (2010)

Amy Mall. Switchboard. Natural Resources Defense Council (NRDC).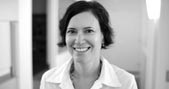 Articles tagged hydraulicfracturing posted by Amy Mall, Senior Policy Analyst, Boulder, Colorado in "Health and the Environment".
"NRDC's Land Program is dedicated to protecting our nation's wildest places and most valuable wildlife habitat from irresponsible industrial development."
See: "Today's reports of spills from natural gas operations", 3/18/2010.
See also: Mall, A., S. Buccino, and J. Nichols. "Drilling down: Protecting western communities from the health and environmental effects of oil and gas production." National Resources Defense Council. (October 2007). (PDF 48 pages, 13.7 MB.)

The risks of oil and gas production acknowledged around the world
, , Amy Mall's Blog | Switchboard, from NRDC, (2011)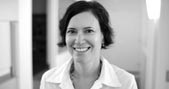 Government officials from around the world have recently declared that the risks of natural gas drilling are too great to allow it to proceed without additional analysis:
See: Dryden [NY] Takes First Step to Ban Fracking