History of Litigation Concerning Hydraulic Fracturing to Produce Coalbed Methane. LEAF (Legal Environmental Assistance Foundation) and The Hydraulic Fracturing Decisions.
, , (2009)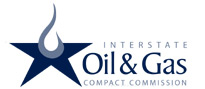 This paper reviews the history of litigation concerning hydraulic fracturing.
LEAF Petitions EPA to Withdraw Primacy—1994
In 1994, an organization known as Legal Environmental Assistance Foundation (hereinafter referred to as "LEAF") petitioned EPA to initiate proceedings to withdraw approval of the Alabama UIC program.
LEAF alleged that the Alabama program was deficient because it did not regulate hydraulic fracturing activities associated with coalbed methane gas production and the federal Safe Drinking Water Act (hereinafter referred to as "SDWA").
LEAF further alleged that the SDWA required regulation under federal guidelines over hydraulic fracturing operations. In 1995, EPA denied the petition because it determined that hydraulic fracturing did not fall within the definition of "underground injection" under the SDWA.
EPA had concluded that methane gas production wells, which are also used for hydraulic fracturing of the coalbeds, are not required to be regulated under the SDWA because the principal function of these wells is not the underground emplacement of fluids; their principal function is to produce coalbed methane gas.
See: IADC. "Alabama lawsuit poses threat to hydraulic fracturing across U.S." Drilling Contractor. Jan/Feb. 2000.
See: Affirming Gasland