Dish Mayor Calvin Tilman Testifies at Railroad Commission - Oil and Gas Lawyer Blog
, , Oil and Gas Lawyer Blog, (2010)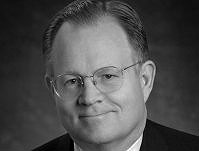 The Mayor of tiny Dish, Texas, north of Fort Worth, continues to stir up controversy with his claims of air pollution from oil and gas activities causing health concerns in his community. The mayor appeared at the RRC's January 12 open hearing. You can watch his testimony here (go to item 17 on the agenda).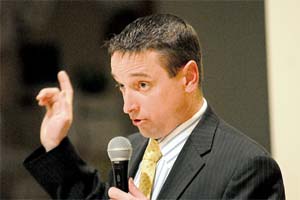 The mayor's appearance was prompted by an item placed on the agenda by Commissioner Michael Williams, which in turn had been prompted by a letter sent to the Commissioners by State Rep. Ron Burnam. Rep. Burnam's letter asked the RRC to place a moratorium on permits for wells in the Barnett Shale around Fort Worth until the Texas Commission on Environmental Quality (TCEQ) has finished its investigation of air quality in the area.
In response, Commissioner Williams proposed that the Commissioners write a letter to the Texas Attorney General asking for a formal opinion whether the RRC has authority to issue such a moratorium. (Rep. Burnam has also asked the City of Fort Worth to issue a similar moratorium on well permits in the city limits.) I have written about the controversy concerning the town of Dish in a previous post.
John McFarland is a shareholder at Graves, Dougherty, Hearon & Moody in Austin Texas specializing in representation of landowners and mineral owners in oil and gas matters in Texas.
See: Health Issues Follow Natural Gas Drilling In Texas
See: How Should We Do the Mountain?: Who the heck is Calvin Tilman?