WATER | Fracking and the Environment: Natural Gas Drilling, Hydraulic Fracturing and Water Contamination
Publication Type:
Web Article
Source:
Democracy Now (2010)
URL:
http://www.democracynow.org/2009/9/3/fracking_and_the_environment_natural_gas
Keywords:
background
Notes:
Abrahm Lustgarten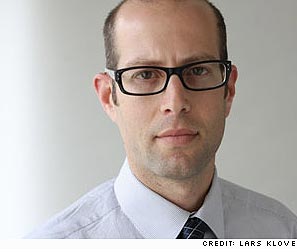 Gas drilling companies such as Halliburton say the gas drilling technique known as hydraulic fracturing, or "fracking," is safe, but opponents contend it pollutes groundwater with dangerous substances. Now, new evidence has emerged possibly linking natural gas drilling to groundwater contamination.
ProPublica journalist Abrahm Lustgarten reports federal officials in Wyoming have found that at least three water wells contain chemicals used in hydraulic fracturing.
Abrahm Lustgarten is a former staff writer and contributor for Fortune, and has written for Salon, Esquire, the Washington Post and the New York Times since receiving his master's in journalism from Columbia University in 2003.
See: