WATER | Aurora Lights. Public Health & Coal Slurry - Water Quality ::: Journey Up Coal River
Publication Type:
Web Article
Source:
Aurora Lights (2010)
URL:
http://auroralights.org/map_project/theme.php?theme=prenter&article=11
Keywords:
opinion
Notes:

"The West Virginia coalfields contain some of the highest quality water in the world. Aquifers in the coalfields often sit directly below seams of coal. When the coal seam is undisturbed, it acts as a giant carbon filter, leaving excellent water quality that West Virginians across the state rely on for drinking water.
When coal seams are disrupted, however, water quality quickly declines. The accounts of impaired water quality in the coalfields are abundant. As mining continues and practices such as slurry injections and impoundment sites become more prevalent, communities are seeing a decline in their water quality.
One woman from Hopkins Fork had her water tested when she moved into her home in 2002 and was told it was of spring water quality, as good as any you could buy. Today, she does not even use the water to brush her teeth...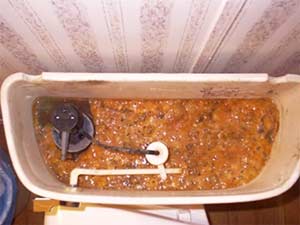 ...In total, several hundred million gallons of coal slurry were injected underground within 3 miles of the nearest well user. Some residents suspect that the heavy blasting at the Black Castle Surface mine cracked the geologic layers allowing the coal slurry to enter the water table.
Environmental Engineer Dr. Scott Simonton agrees this is a plausible scenario. Despite repeated requests by residents and citizens groups, the West Virginia Department of Environmental Protection still refuses to study the water in Prenter to determine the source of the contamination."
Aurora Lights supports locally-based projects that strengthen the connections within and between human communities and their natural environment by promoting environmental and social action. See also: Aurora Lights Home.