New York Land For Lease For Natural Gas Exploration
Publication Type:
Web Article
Source:
Tioga County Landowners Group for the Tioga Gas Lease (2010)
URL:
http://www.tiogagaslease.org/landforlease.html
Keywords:
opinion
Notes: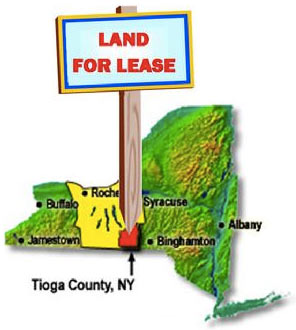 The Tioga County Landowners Group was organized in the summer of 2008 for the express purpose to educate ourselves and our members about the mineral right opportunities.
We are an organization of 1600+ families who own 111,000+ acres of land in Tioga County, NY. At this time there are 75,000 acres available for immediate lease with additional acreage that will be available in the near term. A small percentage of our existing population is currently under lease.
We seek a drilling partner who is fair and equitable, will be sensitive to our property, our community, and the environment. In exchange, you will be partnering with a coalition who is ready and willing to work with a responsible drilling partner towards a successful outcome for us all.