Molly Ivins: Keeping Our Eyes on the Ball
Publication Type:
Web Article
Source:
truthdig.com (2006)
URL:
http://www.truthdig.com/report/item/20061101_molly_ivins_keeping_our_eyes_on_the_ball/#
Keywords:
opinion
Notes: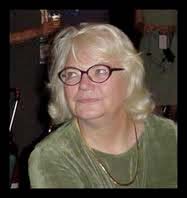 Keeping Our Eyes on the Ball
May I remind you what this [2006] election is about? Abu Ghraib, Guantanamo, unprecedented presidential powers, unmatched incompetence, unparalleled corruption, unwarranted eavesdropping, Katrina, Enron, Halliburton, global warming, Cheney's secret energy task force, record oil company profits, $3 gasoline, FEMA, the Supreme Court, Diebold, Florida in 2000, Ohio in 2004, Terri Schiavo, stem cell research, golden parachutes, shrunken pensions, unavailable and expensive healthcare, habeas corpus, no weapons of mass destruction, sacrificed soldiers and Iraqi civilians, wasted billions, Taliban resurgence, expiration of the assault weapons ban, North Korea, Iran, intelligent design, Swift boat hit squads, and on and on.
This election is about that, but much more—it's about honor, dignity and comity in this country. It's about the Constitution, which gives us this great nation. Bush ran on a pledge of "restoring honor and integrity" to the White House. Instead, he brought us Tom DeLay, Roy Blunt, Katherine Harris, John Doolittle, Jerry Lewis, Richard Pombo, Mark Foley, Dennis Hastert, David Safavian, Jack Abramoff, Ralph Reed, Karl Rove and an illegal and immoral war in Iraq. People, it's up to you.