The Marcellus Effect
Publication Type:
Web Article
Source:
Marcellus Effect (2010)
URL:
http://marcelluseffect.blogspot.com/
Keywords:
opinion
Notes:

Blog by Sue Smith-Heavenrich reporting from Owego, New York.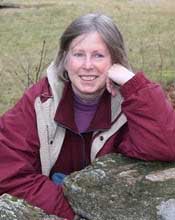 Sue Heavenrich.
I am a freelance journalist, writing about Marcellus gas issues, the environment and science. I live in upstate NY, surrounded by forest and fields. There is gas beneath my feet. member: Society of Environmental Journalists; Society of Children's Book Writers & Illustrators.