Leaking Underground Storage Tanks
Publication Type:
Web Article
Source:
Boulder Area Sustainability Network (BASIN) (2010)
URL:
http://bcn.boulder.co.us/basin/waterworks/lust.html
Keywords:
experts
Notes: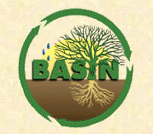 Gas drilling brings with it the need to inject methane gas into the ground to store it. Although gasoline and natural gas are chemically unrelated, the storage of both natural gas and fracking brine in underground rock formations the potential spills associated with trucking the waste and storing it in open plastic lined pits may contribute to the contanimation of well water.
The secret formula of the fluids used by the gas industry have made it hard for researchers to do the type of analysis Joe Ryan has done about gasoline.
Dr. Joe Ryan is with the Environmental Engineering Program in the Department of Civil, Environmental, and Architectural Engineering at the University of Colorado. He discusses benzene and its potential to pollute ground water in even small amounts.
At a July 9, 2010 EPA meeting in Texas, as reported by KERA. North Texas Public Television and Radio, Tim Ruggiero says he's living proof the state isn't protecting the public.
"I am one of those cases of contaminated drinking water. It's why I'm here tonight," Reggiero told the EPA.
Ruggiero says he tested his water just before and after gas producers began drilling on his property. He says water samples collected after the drilling started contain an unknown chemical similar to the gas additive MTBE. Ruggiero also complains of air contamination and state agencies unwilling to take action.
How much gasoline does it take to contaminate drinking water? Joe Ryan explains:
Not much. Prior to the EPA's 1988 UST regulations and their final implementation deadline in 1998, a slow leak from a 10,000 gallon gasoline storage tank at the neighborhood service station was virtually undetectable to the station operator but still quite hazardous to nearby groundwater supplies. The hazards of gasoline are mainly attributable to the BTEX compounds -- benzene, toluene, ethylbenzene, and xylenes (see below).
The benzene content of typical gasoline is 0.76% by mass (gasoline composition). A spill of 10 gallons of gasoline (only 0.1% of the 10,000 gallon tank, a quantity undetectable by manual gauging and inventory control) contains about 230 grams of benzene (using a gasoline density of 0.805 grams per milliliter). The EPA's Maximum Contaminant Level (MCL) for benzene is 5 parts per billion (ppb), or 5 micrograms per liter, in drinking water. The density of gasoline is about 0.8 grams per milliliter, so the benzene in a 10 gallon gasoline leak can contaminate about 46 million liters, or 12 million gallons, of water!
INVITATION BASIN is a community project actively seeking public participation.
---
BASIN is supported by the US EPA, the City of Boulder, the Keep it Clean Partnership, BCWI and BCN
See:U.S. EPA. Delivering Timely Environmental Information to your Community Boulder Area Sustainability Information Network(BASIN). September 2001. (98 pp.)
See: Boulder Area Sustainability Information Network (BASIN) EPA Grant Number: R827057