Leaked EPA Documents Expose Decades-Old Effort to Hide Dangers of Natural Gas Extraction
Publication Type:
Web Article
Source:
Democracy Now! (2011)
URL:
http://www.democracynow.org/2011/3/4/leaked_epa_documents_expose_decades_old
Keywords:
experts
Notes: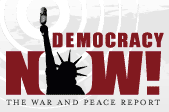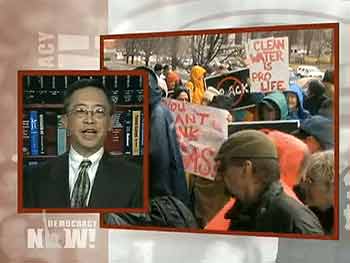 Efforts by lawmakers and regulators to force the federal government to better police the natural gas drilling process known as hydraulic fracturing, or "fracking," have been thwarted for the past 25 years, according to an exposé in the New York Times.
Studies by scientists at the U.S. Environmental Protection Agency on fracking have been repeatedly narrowed in scope by superiors, and important findings have been removed under pressure from the industry.
The news comes as the EPA is conducting a broad study of the risks of natural gas drilling with preliminary results scheduled to be delivered next year.

Joining us is Walter Hang, president of Toxics Targeting, a firm that tracks environmental spills and releases across the country, based in Ithaca, New York, where fracking is currently taking place. [includes rush transcript]