Bluedaze's Sharon Wilson is Texan of the Year: Texas Progressive Alliance 2007 Silver Stars
Publication Type:
Web Article
Source:
Capitol Annex (2007)
URL:
http://capitolannex.com/2007/12/07/texas-progressive-alliance-2007-silver-stars/
Keywords:
opinion
Notes: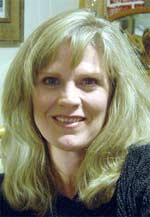 Most Texans don't know what the Texas Railroad Commission is or does. In 2007, one Texas blogger changed that: Sharon Wilson. Wilson's reporting on the injection well drilling in the Barnett Shale region and its impact on the water quality and the environment in Wise County and surrounding areas has been exceedingly important to bringing wider attention to the dangers this practice poses across the state.
Wilson has nearly single-handedly stood up to large oil companies and made the companies and state agencies–including the Texas Railroad Commission–take notice. Relentless in her drive to educate the public and elected officials to the damage being done to the Texas environment, Wilson's investigative reporting and blogging is worthy of recognition.