America's Natural Gas Alliance
, , America's Natural Gas Alliance, (2010)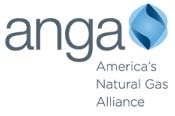 America's Natural Gas Alliance exists to promote the economic, environmental and national security benefits of greater use of clean, abundant, domestic natural gas.
We represent 34 of North America's largest independent natural gas exploration and production companies and the leading developers of the shale plays now transforming the clean energy landscape.
See ANGA's rebuttal of Josh Fox's Gasland.